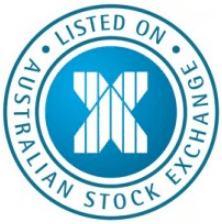 It's a mixed day in Asia with no real dominant theme dictating price action. Australia has been in the spotlight with a set of disappointing Q4 private capital expenditure numbers and a first half report from flagship airline Qantas Airways. The private capital expenditure reading is a key input for GDP and growth expectations and therefore always carries significant weight.
Total spending for the fourth quarter was down 5.2% with plant & equipment slumping 8.6% while building & structures dropped 3.5%. This had a devastating impact on the AUD as it was dramatically sold off on the back of the data.
Following the RBA's recent switch to a more neutral bias, the market would have really wanted to see signs of a turnaround in today's figures. The market was pricing in a 10% decline to $137 billion but today's first estimate of intended FY15 spend came in well below par at $124.9 billion, equating to about a 17.4% decline. Like we have been saying all week, this figure is an important feed into GDP expectations and therefore – having been significantly disappointing – it will have negative implications.
Analysts would have really wanted to see investment intentions at least stabilise, particularly on the plant and machinery front. Even outside mining investment, activity remains extremely weak with manufacturing intentions down a whopping 18%.
Manufacturing deserves some attention at the moment given the recent changes we've seen in the car industry in particular. This shifts focus to the RBA's March meeting next week, with significant pressure on them to tone down their language. So far, other metrics such as week jobs have been called a lagging indicator by the RBA but today's data really does make a difference.
Today's reading will be followed up by private sector credit numbers tomorrow. Private sector credit for January is expected up 0.5% on-month and higher by 4.1% on-year. Another weak read could finally see AUD/USD breach the bottom end (0.89) of its current range.
China holding up despite liquidity drain
Elsewhere in the region, markets in China are holding up fairly well after recent weakness. There were reports suggesting the PBoC won't drain any liquidity via its open market operations today but it seems these proved to be false. Regardless, equities still managed to gain some ground. Whether equities can hold on to these gains or not remains to be seen, but it is refreshing to see some stability on the China front.
Meanwhile Japan is treading water heading into a raft of releases tomorrow. The data kicks off with manufacturing PMI followed by household spending, CPI, unemployment rate, industrial production, retail sales and housing starts. Investors will be looking for signs that Abenomics is gaining momentum ahead of the sales tax hike kicking in in April.
Looking ahead to the European open we are expecting modest losses for the major bourses. On the data front we have German import prices, CPI and unemployment change due out. On the US front we have durable goods orders, unemployment claims and Fed chair Janet Yellen's second testimony.
Qantas slumps on earnings
The expected horrible H1 numbers for QAN have come to fruition. The losses across Qantas domestic and Qantas international were heavier than expected but the real disappointment comes from Jetstar, and this is likely to be seen in the most negative light. It was not surprising though considering the regularity issues QAN has seen in Hong Kong and Japan to establish its Asian brand. The freeze in the expansion of the Jetstar Asia project is justified but regrettable. This result from a consensus point of view, however, is not a complete catastrophe; the better-than-expected loss shows that the stronger-than-expected loyalty program coupled with milder mix of corporate eliminations has helped the underlying numbers.
It also leaves QAN with something to offer as possible asset sale with a premium price tag and has been mooted as a possible support if no bailout is offered. The other heavily watched part of this release was its capex bill, the $2 billion savings plan over a three year period is a reasonable step. The staffing restructure, as regrettable as it is, is necessary; it will see $500 million in redundancy payments and is likely to sooth staff legacy issues. The deferment and sale of 50 aircrafts is also a step in the right direction on the savings front as it targets a cash flow positive situation by FY15 (this is the only guidance to be released by QAN and that is a concern). These results are likely to see QAN shares remain under pressure in the near term with uncertainty being the key theme.
Stan Shamu for Chris Weston, Chief Market Strategist at IG Markets
Related Posts via Categories