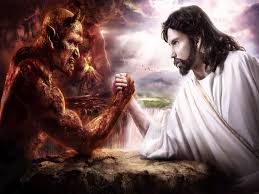 Business Spectator readers could be forgiven for feeling confused this morning with a Kouk versus Keen economic battle that could not be further apart. First, Stephen Koukoulas:
US stocks are up about one per cent this morning, Asian stocks were up be an even larger amount yesterday and the economic news continues to show more and more signs of strength.

Tony Abbott not only won the election by a thumping margin, but it looks like he won the prize of forming government at a time when the world economy is on a synchronised upswing, commodity prices are trending higher and the current easy domestic policy settings will propel Australian economic growth to a level not yet anticipated by Treasury.

This will be great news for the unemployment rate which by 2015 could well be looking to break toward five per cent or lower and the revenue flows to the government will result in a likely early return to budget surplus and then move to quite hefty surpluses after that. This will only be enhanced with any cuts in government spending that Abbott will deliver in the months ahead.

The political downside, as there always is in economics with just about everything that happens, is that interest rates are soon to be moving higher – perhaps quite a lot – and the Australian dollar is also likely to appreciate and have a look at parity with the US dollar at some stage in the next year or so.

This tightening of monetary conditions will be essential if Australia is to avoid a troublesome lift in inflation.

…The good economic times are starting to unfold.
OK, what about Steve Keen?
It was their timing relative to the global debt bubble that has determined the fate of Western economies ever since the early 1970s (see figure 6, which shows the rises and falls in the rate of growth of private debt in Australia and the US since 1970).

Whitlam had the great misfortune to come to power six months before the first popping of the bubble in mid-1973. Rudd was even unluckier; his first term began literally when the global recession commenced as the debt bubble had its biggest pop in history.

Fraser was, in some ways, the unluckiest of all: he came to power after the 1973 bursting of the debt bubble, but whereas the US then had another debt-driven revival, Australia didn't. So the economy languished under him, not because of his policies (which were largely irrelevant), but because debt growth took a lot longer to rise again in Australia than it did in America after the 1973 crisis.

Hawke and Howard, on the other hand, had the fortune to come to power as the debt engine started revving again.

Figure 6: Riding the waves of the private debt bubble

So what could the future hold for Prime Minister Abbott? Here I have a hunch that he'll end up suffering a similar fate, not to the previous Liberal leader he admires – John Howard – but to one I expect he detests – Malcolm Fraser.

Fraser, as noted, had the good fortune to take over from Whitlam after the bursting of the debt bubble was largely over, but the bad fortune that the revival in Australia's bubble was considerably more anaemic than America's. Abbott could well find himself experiencing a similar double-edged sword of fate. He will take over when the deleveraging that caused the GFC has come to a temporary halt, and demand will be rising in the US (and maybe even in Europe, from the depths of its self-imposed Depression) thanks to rising private debt (see figure 7). But this rise could peter out even more quickly than it did for Fraser, leading to anaemic economic performance that will be blamed on the politician rather than the times.

Figure 7

Australia also faces the headwinds of a possible bursting debt bubble in China, something that is also beyond Abbott's control. Our new prime minister may find that he lives in interesting times, rather than favourable ones.
So, who is right? First, I'll observe that the two perspectives are not necessarily contradictory. Kouk is a market economist focused on the business cycle and has never illustrated the slightest consciousness of structural issues.  Keen is all about structural forces and has a record of missing turns in the business cycle.
It is possible that the specufestor flourishing we currently see in the housing market will extend private sector debt ratios for a little while. But not for long. Households are not about to throw aside their now practiced prudence and the moment the RBA threatened to raise interest rates the financial repression rally we see in housing will turn tail and run.
In short, Keen's debt-deflation structure is intact and it makes Kouk's boundless optimism pretty absurd. The most likely outcome is mentioned by neither. If debt rises and growth doesn't, the RBA will be forced by embrace macroprudential policy to bring down the dollar.
Aside from that, how anyone can discuss the economy over the next three years without greater reference to the Chinese transition and the impending collapse in business investment at home is beyond me.
My view remains that this can be a good election to win if those who win it radically alter the national economic narrative and start preparing us all for a long and hard road back to competitiveness. Tough economic times are only a political problem if leadership fails to appropriately prepare expectations in the polity.
Related Posts via Categories