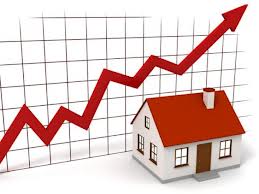 UBS is out with a new note getting bullish on housing:
Dwelling commencements to rise to 154k in 2013, and 160k in 2014

In this detailed note we reiterate our forecast for dwelling commencements to pick-up moderately to 154k in 2013 (was 152k), and 160k in 2014. This view is supported by the RBA slashing rates to a record low, driving: 1) a rebound in prices to 5% y/y; 2) approvals up to a ~160k trend; 3) boom-like auction clearance rates; 4) lending surging by 20% a.r.; 5) housing affordability improving sharply to near a decade-best; 6) rental yields becoming relatively very attractive; 7) 'time to buy a dwelling' sentiment near the highest level since 2009; 8) households' surveyed attitudes to debt becoming less cautious; 9) strong population growth (1.8% or 394k y/y); & 10) 1st home buyer incentives more favouring new housing.

House price growth forecast upgraded to 10% y/y in 2013, and 5% in 2014

We are also upgrading our forecast for house prices to lift 10% y/y in 2013 (was 7%, with upside risk), but look for moderation to 5% y/y in 2014 (was 3%), given
a likely ongoing subdued labour market. A 'boom' could also induce the RBA to hike, which would quickly hit affordability given a still near-record high household
debt-income ratio. That said, housing credit growth should recover modestly to 5% y/y ahead, albeit well below the double-digit trend pre-GFC (so we don't see a re-leveraging cycle).

Different cycle – more medium-density, less houses and renovations

But, this cycle will likely differ from history with only a moderate overall upswing – and a higher medium-density (61k in 2013, 65k in 2014) share (particularly
high-rise), but only a modest rise of houses (91k in 2013, 93k in 2014). This already led the real average value per commencement to drop to a 3-year low. By State, we look for further retracement in Victoria, but strength in NSW, while QLD is slowly recovering from a depressed level, and WA is surprisingly resilient. 1st home buyers are edging up from weakness, supported by changes to incentives favouring new homes, but are likely to recover only gradually given high prices. Meanwhile, alterations & additions are depressed at the lowest share of GDP since 1975, but could improve moderately ahead as unemployment stabilises. Overall, we look for real dwelling investment to bounce by 4-5% y/y in both 2013 and 2014, but note this contributes only ¼%pt y/y to GDP, and hence is clearly not enough to 'rebalance' growth amid the drag from weakening mining investment.

Risk that more rate cuts over-stimulate housing, but lower AUD preferred

The RBA responded to a weak economy by cutting rates to a record low. Looking forward, we expect the RBA to hold at 2.5%, as they prefer the AUD to fall further (UBSe 0.85USD by mid-14) to support growth. However, if the economy remains weak, but the AUD fails to fall, the RBA would likely cut again, which would risk fuelling a 'housing bubble'. This view reflects that the boost from rate cuts historically dominates the hit to sentiment & income from higher unemployment – causing house prices to accelerate. Hence, under that scenario, housing may face targeted (but not publicly announced) macro-prudential tightening measures.
This strikes me as roughly right (that is, this year being better than next) but with greater downside risks. My base case remains that household attitudes towards debt and spending will not loosen, incomes will remain under pressure and unstable external circumstances will hamper the bounce. I sincerely hope I'm right because if the RBA has to hike into the mining investment cliff we will be heading into a world of pain.
Related Posts via Categories