I get by with a little help from my friends. Albert Edwards of SocGen with the note:
The unravelling of the inflation/reflation trade has accelerated over the past week.US 10y bond yields continue to decline and have now broken a crucial technical level. This could see the rally accelerate sharply, and with it, the continued unravelling of cyclicals and commodities.

 I absolutely still believe that during the course of this economic cycle, we have begun to move away from The Ice Age secular theme into what I have dubbed The Great Melt (OK I know it sounds like a giant Swiss fondue but it is also the title of a BBC David Attenborough documentary–link).

Let's return to the point I made on the front page about it being the CHANGE in credit growth or the CHANGE in the underlying (ie cyclically adjusted) fiscal deficit that drives GDP growth,etc. We show below the massive US fiscal deficit in contrast to the more moderate European ones.

All deficit calculations for the charts on this page are from the OECD and include a 2022 forecast. Clearly with the pandemic it is unusually difficult to calculate the cyclically adjusted deficit, but the OECD is well equipped to take a good stab at it. Below we show the UK and eurozone using the same scale as the US deficit chart above-emphasising just how outsized the US deficit is.

The OECD expect all headline deficits to shrink sharply, but the US stands alone in facing an unprecedented discretionary fiscal tightening (of around 5% of GDP) despite the headline deficit staying at a high 10% of GDP. That tightening begins to unfold as we progress through the rest of 2021. Like the front cover chart, this suggests the inflation trade has a long way to unwind yet.
Whether we can get back the "Great Melt", and I very much hope that we can, I am skeptical but alive to the possiblity. If China is going to keep slowing then the amount of DM stimulus needed will be immense.
That said, if we got tumbling commodity prices out of China with coupled with rising wages in DMs then that would be a bloody beauty.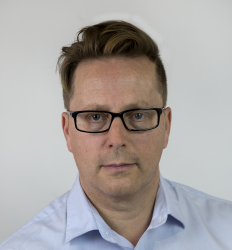 Latest posts by Houses and Holes
(see all)