I was reading this piece by Dr David Brophy, senior lecturer in Modern Chinese History at University of Sydney, at Domain and it was all going quite nicely:
Morrison Government has talking up war in Taiwan for political purposes.
Australians do not agree that we should join any war around Taiwan.
Such a war could turn into a nuclear disaster.
So far, so good. I was nodding in agreement. But then came this:
US strategic power in north Asia serves only itself.
Any war in Taiwan would be purely self-interested and about preserving its profits.
This is as immoral as Vietnam and all we'd be doing is trying to prove our worth to the US.
Why is it that every time I read one of these pro-China pieces, they always come from this standpoint of the "evil US empire".
The US liberal empire is not evil. It has done great things and it has done terrible things. In my view, the ledger is firmly in the positive. Arguably, the point of view of objective history is the same, even if we include the many screw-ups and misbegotten adventures. Consider the counterfactuals of a Nazi-dominated Europe or a USSR-dominated world. Those are very large positive contributions that not easily overcome by smaller misadventures.
If the US were to withdraw from North Asia there are a series of inevitable steps to follow, many of them nuclear. Historical enmities between all nations would reassert themselves quickly in strategic planning. Every nation would need to arm itself with conventional and nuclear weapons. As China muscled out into the South China Sea, war would threaten constantly with the Phillippines, Japan and the Korean peninsula. As the regional strategic counterweight to China, the US prevents this.
In the case of Taiwan, I don't think the US should fight, either. Given it can't win without annihilating China with nuclear weapons, it will do more harm than good.
But to argue that the only reasons (and benefits) for the US to resist the annexation of Taiwan and remain in North Asia is self-centered is absurd. The US is the strategic guarantor of liberal democracy worldwide and if it put its young men in harm's way again on behalf of that cause that then that is not selfish (even if it would be stupid on this occasion).
More broadly, if the US does not fight the illiberal CCP then it will overrun our own liberal system. That much has become obvious in the last few years. Where's Brophy's acknowledgment of the counterfactual of a disastrous Chinese imperial world? One would have thought that the first understanding of any modern Chinese historian would be the toxicity of the CCP.
Whether it comes to hot war over Taiwan who knows? It remains my view that the war will remain cold, though it will radically intensify as free societies freeze out the Chinese economy. And if it does turn hot, I still think it most likely that Taiwan will have to fight it alone while the US liberal empire uses it to contain the illiberal Chinese version for good.
That ought to prevent the kind of propaganda kowtowing that we see in the likes of Dr David Brophy from infiltrating our own politics.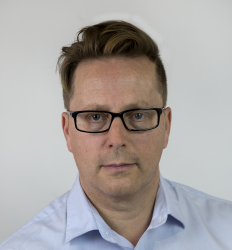 Latest posts by David Llewellyn-Smith
(see all)