The business lobby, policy makers and the federal government have for years run the argument that Australia needs to run a mass immigration program to overcome future skills shortages.
The argument generally goes something like this:
Australia's population is ageing fast and with the large baby boomer cohort headed into retirement, Australia is facing an acute shortage of workers.
Australia, therefore, needs to import large numbers of workers from abroad to ensure that it has enough workers to fill jobs and support retirees.
These population boosters never acknowledge that the best way to overcome said 'shortages' is via using the existing workforce more productively, as well as encouraging firms to adopt labour saving technologies like automation. Nor do they acknowledge that increasing levels of automation globally is inevitable as artificial intelligence and technology is improved, which will inevitably make many jobs redundant.
On this latter point, technology research firm Forrester has estimated that increased automation will reduce Australia's workforce by 11% by 2030, putting 1.5 million people out of work.
Jobs most under threat are what Forrester calls 'cubicle workers', which includes office clerks and bookkeepers, with 58% of jobs in this category expected to be gone by 2030. Coordinators in middle management roles are also under threat.
On the other hand, categories of workers where Forrester tips employment to increase include 'cross-domain knowledge workers', such as lawyers, construction managers and emergency room physicians.

So why is the federal government seeking to quickly reboot mass immigration once the COVID-19 pandemic passes?
The reality in Australia is likely to be the polar opposite of what the immigration boosters argue: too many workers chasing too few jobs as robots, artificial intelligence, and digitisation take over.
Maintaining mass immigration in such an environment will only ensure higher unemployment, lower wage growth, and a hollowed-out middle class.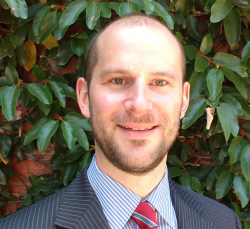 Latest posts by Unconventional Economist
(see all)