The world's second largest economy has a problem. A big problem. Everything is slowing fast except the very thing that is wants to stop: building empty apartments!
November data was bad. Industrial production slowed sharply to 5.4% and retail sales did as well to 8.1%. Fixed asset investment held up at 5.9%: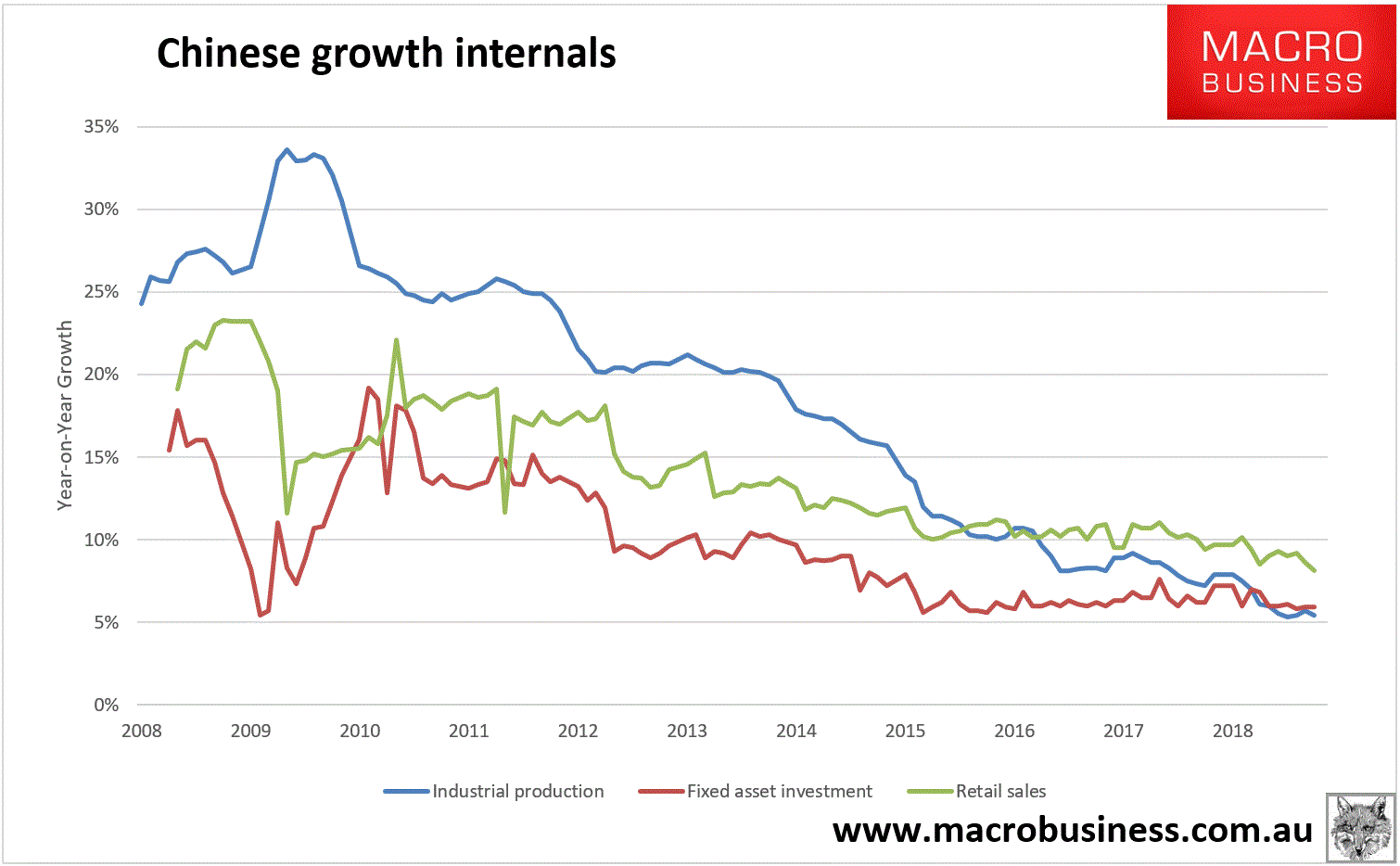 Fixed asset investment is seeing infrastructure slow again: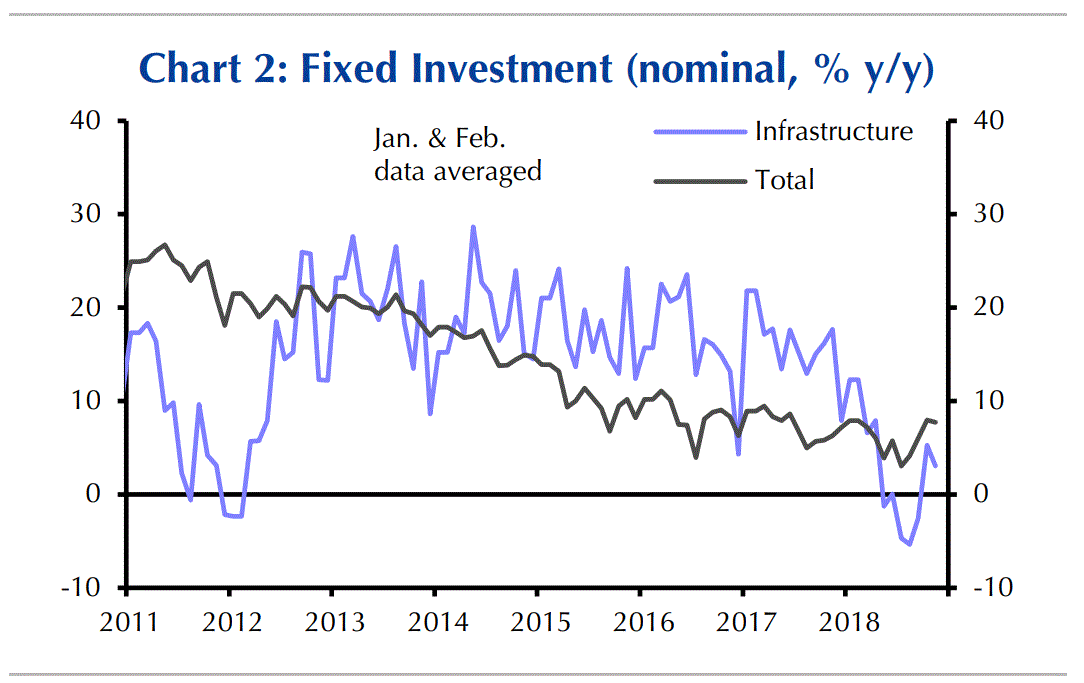 But in realty, stunningly, floor space under construction is now at its highest levels ever by miles, up 4.7% year to date: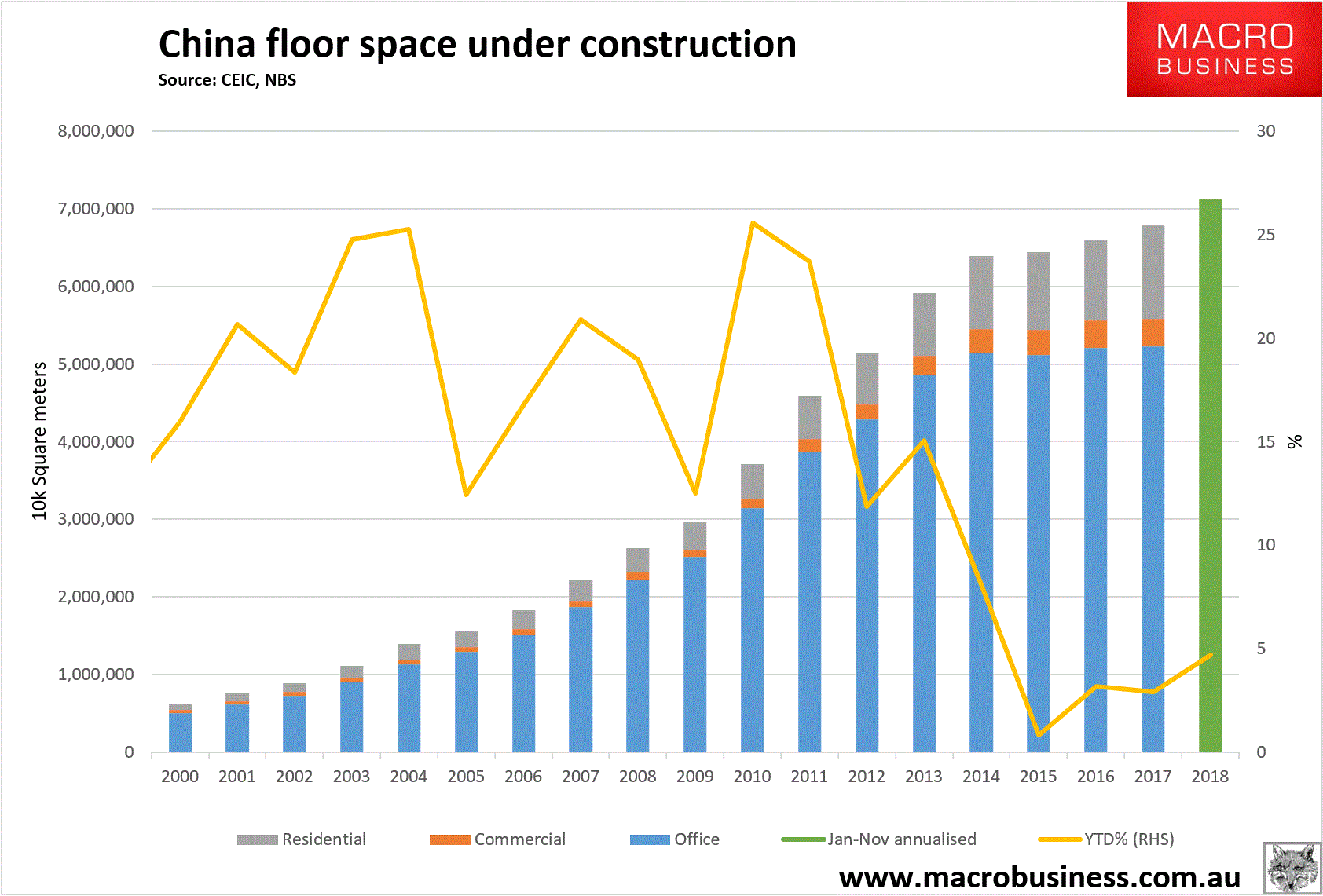 Within that, real estate sales continue to fade, now up just 1.4% year to date: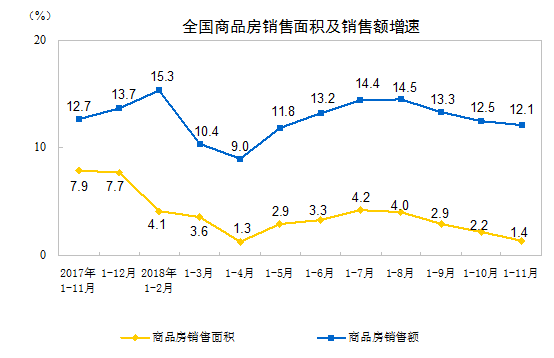 And falling at a good clip year on year: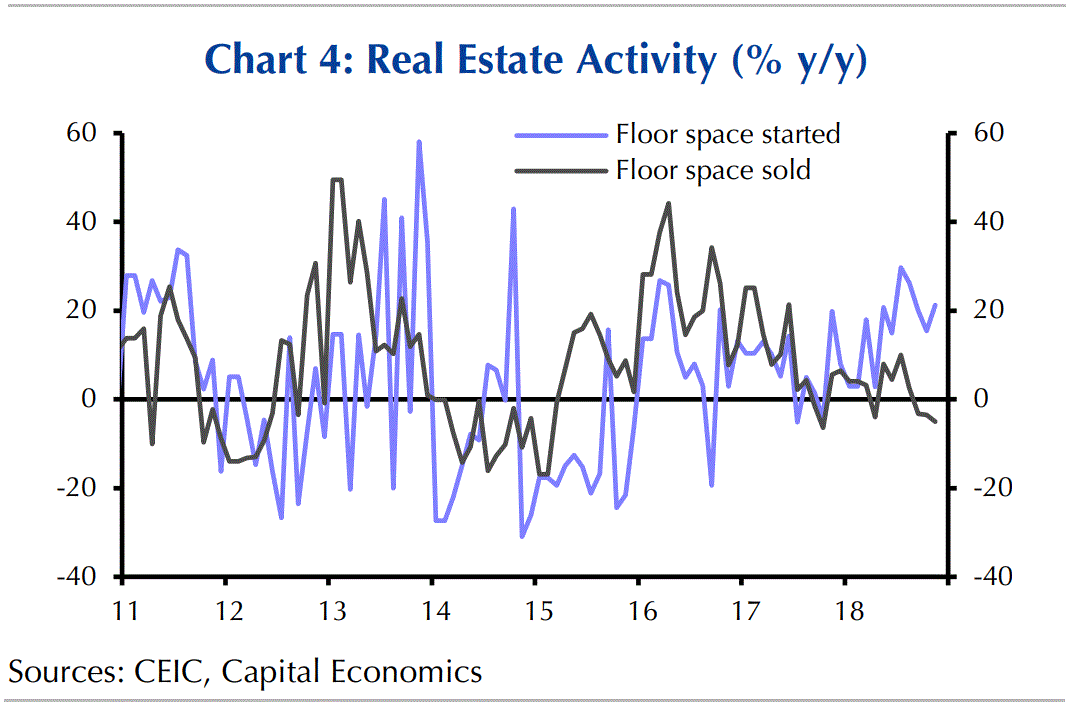 New starts are still magnificent but not for long given sales: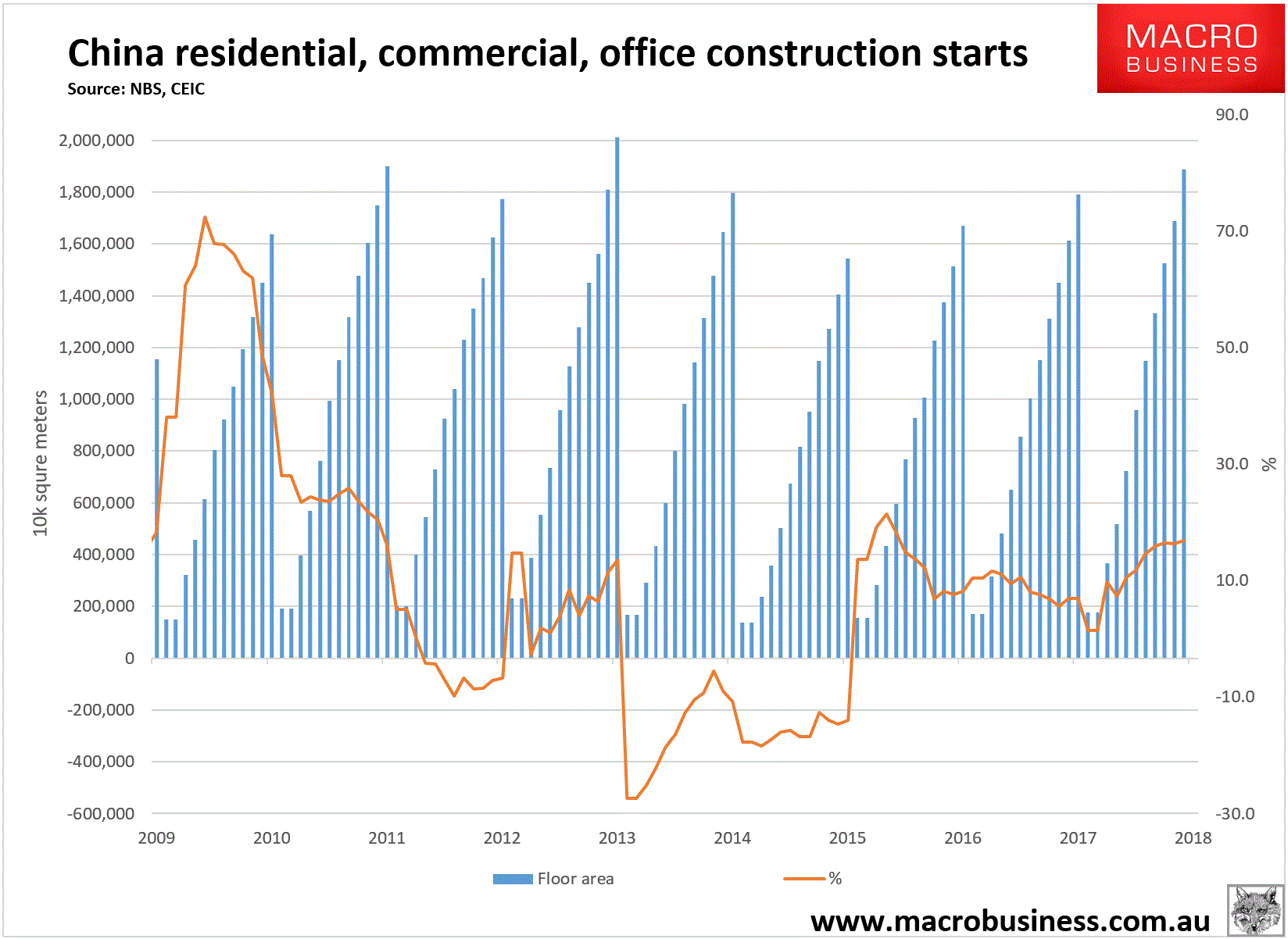 It will be the most starts ever by floor area this year: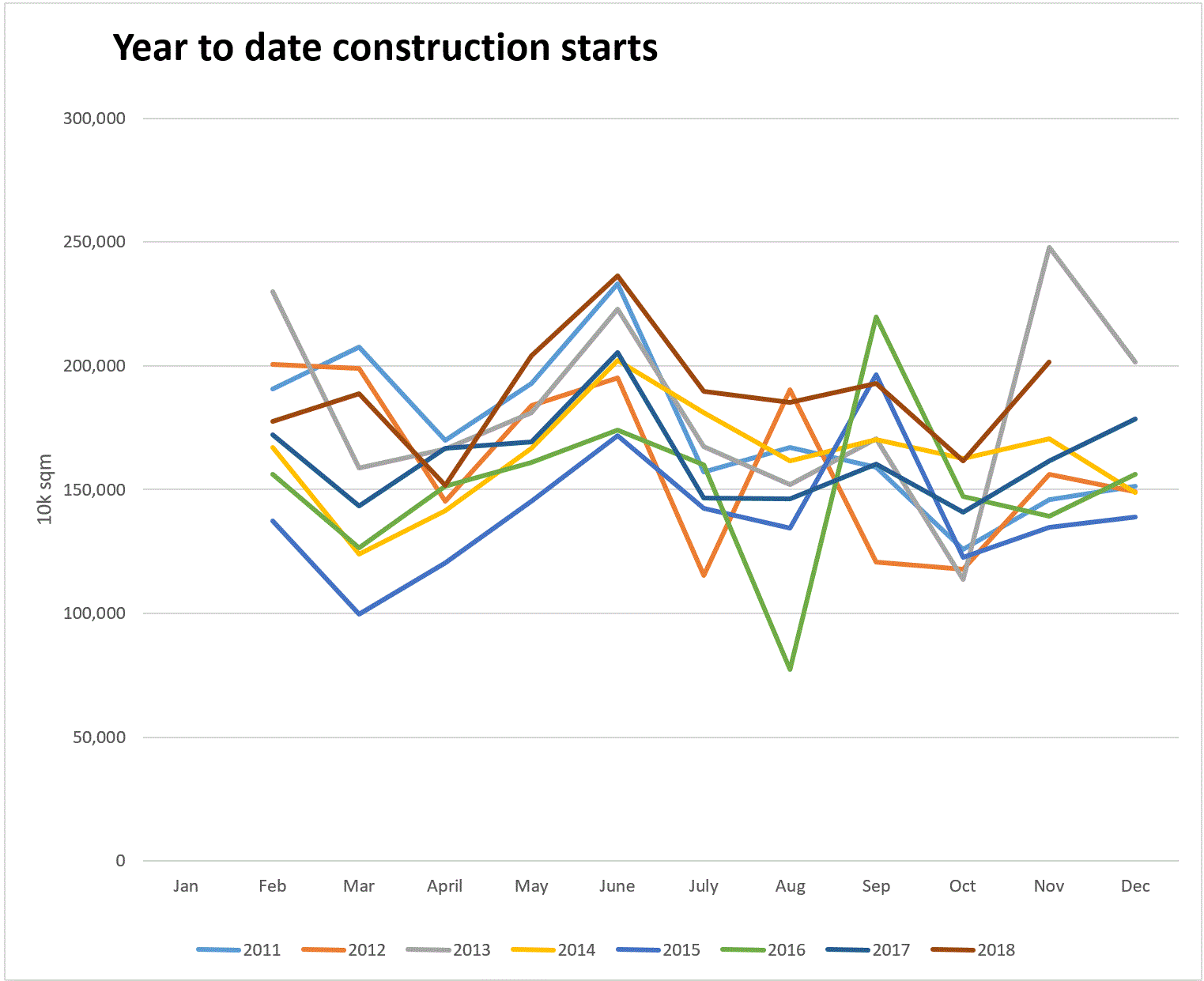 Which is still driving staggering steel output, also miles above last year at 77.62mt: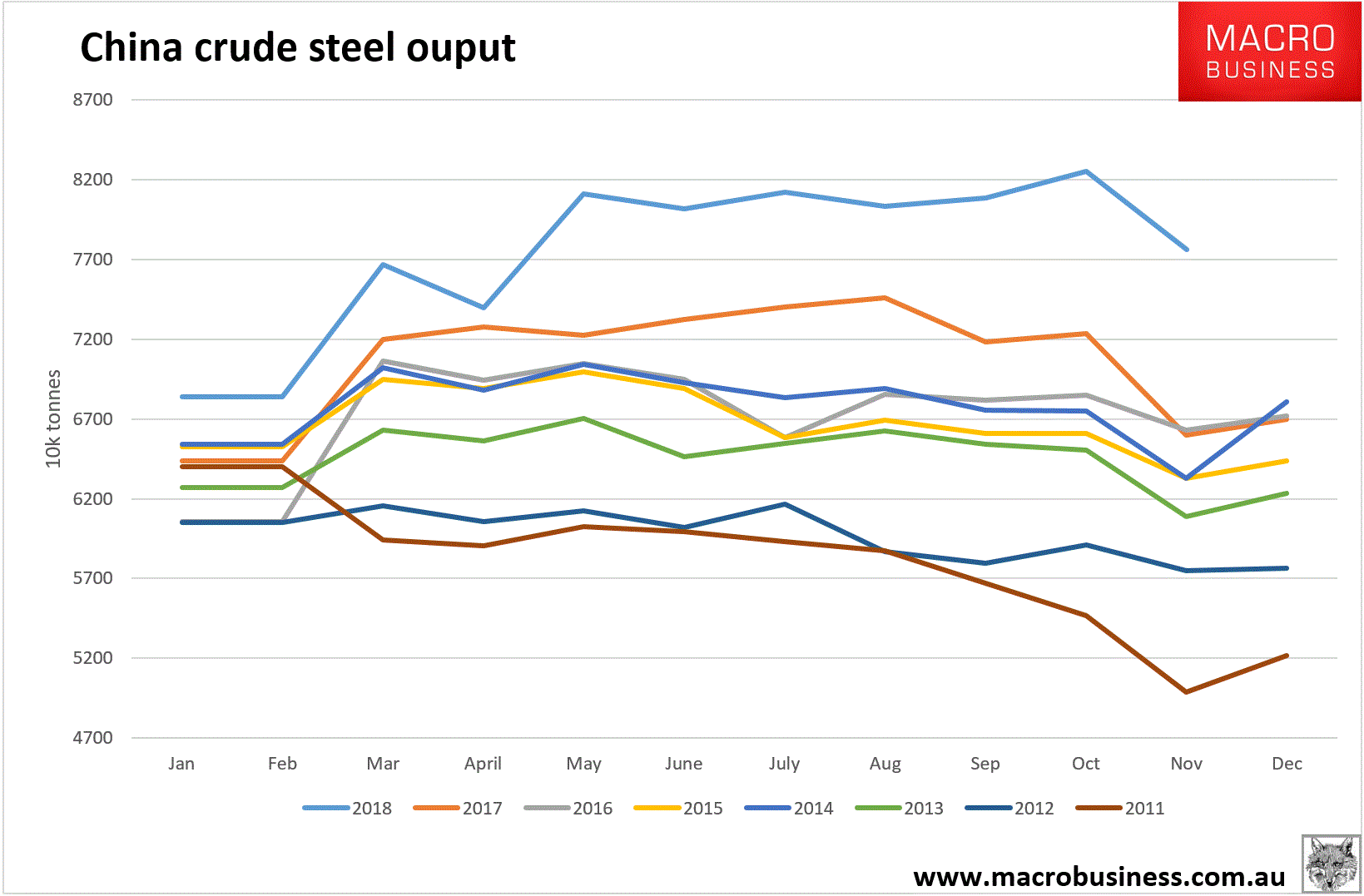 Cement is relatively slower as infrastructure slows: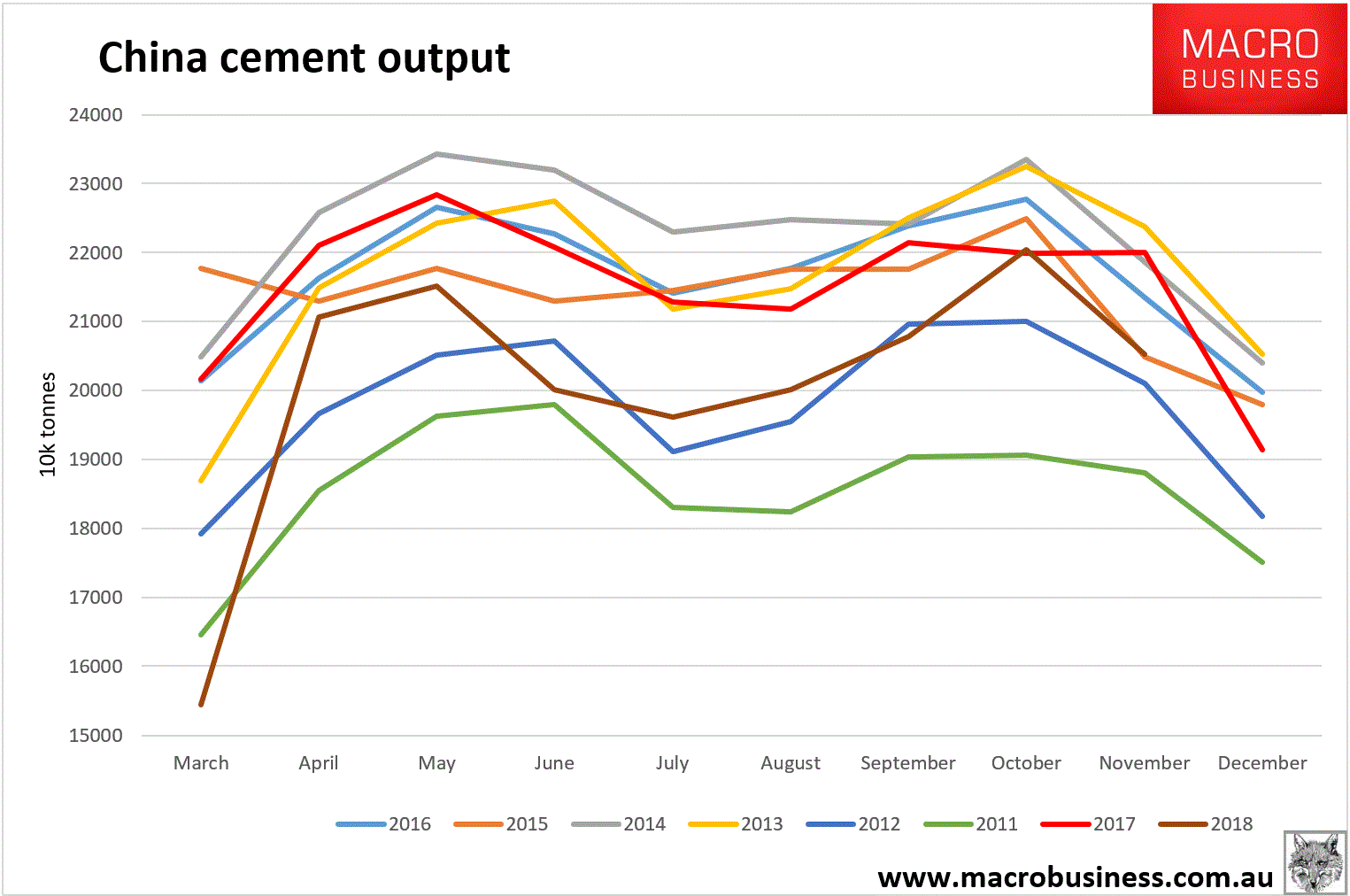 This is cyclically weak data and will lead to more easing plus fiscal spending.
But it is structurally disastrous. China's so-called "rebalancing" is a bad joke. Growth in everything is slowing fast except construction of empty apartments which are being built at the highest rates ever and are about to slow. The mind begins to boggle a bit when you consider that the trade impacts are yet to come for industrial output. Just holding malinvestment at these levels as an offset is going to be an immense challenge.
I don't want to be too dramatic, I still think that they can kick the can. But with each passing month this looks more and more like a USSR-style economy hurling everything it has into wasted capex while the rest of the economy withers.
China is in trouble. It must ease but that will trash the yuan. Capital is going to bolt and drive rates higher for a sputtering construction economy. And Donald Trump has it bent over a barrel blocking the only way out to higher value-add production.