Via the AFR:
Labor will side with business and oppose the government granting itself powers to force the divestment of energy companies, arguing it is an ad hoc move which would have no impact on power prices and only serve as an investment risk.

The Coalition is divided on the so-called "big stick" powers with key Nationals, including former leader Barnaby Joyce, urging the laws be applied to all sectors, not just energy, while some economic conservatives are expressing concern with the decision to embrace the powers at all.

With the government keen to make power prices a key issue at the next election, Energy Minister Angus Taylor has also indicated that new coal-fired and other "fair dinkum" power projects which the government will underwrite will be known early next year, before voters go to the polls.

This sets up a contest over coal-fired power, potentially putting Labor in a position where it may have to reverse contracts.
The "big stick" is exactly what is needed in the collapsed energy market. It's just that the Coalition is waving it at the wrong segment. The real culprit is the gas cartel which has been allowed to dominate east coast gas reserves, has brutally withheld them from domestic consumers, and mercilessly abused its market power. That has driven electricity prices wild after gas peaking plants become uneconomic, denuding the grid of its number one offset to intermittent renewable generation.
Divestiture is absolutely part of the solution. Shell should never have been allowed to acquire Arrow. Santos is squatting on Narrabri and its legacy Cooper Basin assets should never have been allowed to ship gas offshore.  When Labor comes to address this issue by clamping the ADGSM harder for lower prices, the cartel may well respond by refusing to produce some of the gas. Forced divestiture is the big stick that the government will need to wave in response.
Yet here it is taking short term pot shots at the Coalition over the issue and boxing itself in for the fight to come.
Don't these guys study game theory?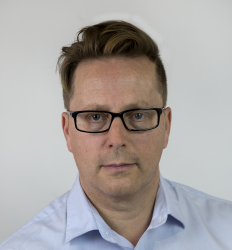 Latest posts by David Llewellyn-Smith
(see all)