On this episode of MB Fund Webinar, State of the Nation will have Leith Van Onselen joining us as he walks through the hidden figures in the latest National Accounts. Join us as Tim Fuller walks through the report with Leith as they breakdown each segment against current trends.
What did the National Accounts show in the March Quarter?
What do the National Accounts mean for your investments?
Find out below:
---
Take us on your daily commute ! Podcasts now available on iTunes and all major Android Podcast Platforms for MB Fund Webinar.
For graphs and statistics referenced, please download the slides to follow the podcast in greater detail. Please note this episode is chart heavy, we recommend having the document below. Better yet, watch the video for the graphs for easier following.
The recent performance of the MB fund is below: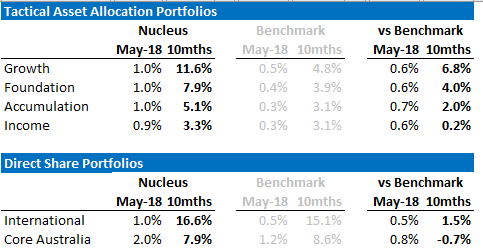 If these themes interest you then contact us below.
The information on this blog contains general information and does not take into account your personal objectives, financial situation or needs. Past performance is not an indication of future performance.