From the AFR:
There are growing calls for the next federal Treasurer to appoint an investor representative to the Reserve Bank of Australia board on warnings that record low bond yields and official interest rates have driven up the cost of self-funded retirement by as much as 35 per cent.

Broadening the board's expertise beyond its normal corporate chiefs and monetary policy academics would inject the much-needed perspective of retirement savers, a growing group of Australians who have been slammed by the double whammy of collapsing returns and a government crackdown on super concessions.

That's the view of Doug Turek, managing director of Melbourne-based family wealth advisory and money management firm Professional Wealth, who says bringing an investor onto the board would leaven the influence of the "business and mercantilist economist academics" who currently dominate the nine-member group.
Leaven it for who, Doug? What about every other interest group in the country influenced one way or another by interest rates? What about the economy itself?
I'm afraid that this is just whinging. Low interest rates are not just something that appeared out of the blue. The prime diver is peak debt which Mr Turek's generation accumulated as it lived beyond its means for thirty years. The bill is slowly but surely coming due so we all have to tighten our belts.
Retirees are getting a far better deal than most given the vast bulk of the Budget and economic repair will fall upon the shoulders of workers as the ratio of the aged to working age population mushrooms. Superannuation concessions and the pension are a massive Budget cost, already approaching a $100 billion per annum bill:

And they're only going to get much bigger as the Boomers retire.  The family home is still outside of the pension assets test.
The answer is that the economy will have to shift its structural drivers from debt to productivity and tradables. That means lower interest rates and currency. But that is a hard path and in the meantime we have no leader explaining this to anyone, rather they pick off and champion the grievances of specific groups, feeding entitlement and division for their own gain, delaying the adjustment even further.
It would a be much better idea to scrap the RBA board altogether.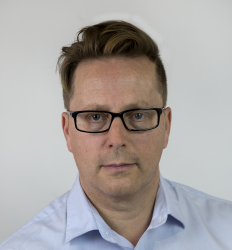 Latest posts by Houses and Holes
(see all)