I don't know what kind of advice Prime Minister Turnbull is getting on the economy but judging by what's being said in august corners and corridors it's probably not very good. The RBA's Statement on Monetary Policy on Friday suggested that it genuinely believes that it has conquered the mining boom and bust cycle. Treasury is making noises only about long term Budget reform, with little urgency, even though it has just watched its fifth successive MYEFO sink beneath deflationary waves. Our most prominent media is addicted to a tyrannical optimism that serves only its ends, take the nation's leading business column on the weekend, Chanticleer:
Perhaps the best example of extreme negativity was the call made by Andrew Roberts at RBS in London. He published a note on January 8 which included the line: "Sell everything except quality bonds."

…But what if all the pundits are wrong? What if the markets have overshot? Is it at all feasible to think about big unexpected moves to the upside?

In trying to answer these questions Chanticleer turned to a number of respected local and international sources starting with an experienced and successful bond fund manager, Phil Carden.

…Carden, who set up Macquarie Group's bond desk in Sydney in the late 1980s and in London in the early 1990s, says the sell-off in the US corporate bond market is based on false assumptions. The sell-off assumes that a wave of defaults are coming which will virtually wipe out investors' capital.

Carden says collateralised loan obligations, which are backed by a pool of secured corporate loans, offer good returns even assuming worst-case scenarios come true.

…To get an idea of the crisis mentality in oil-related bond markets, the spread on the US high yield energy index last week hit 1535 or just below the high of 1587 reached during the depths of the global financial crisis.
The prices make perfect sense and the false assumption is Carden's. Energy firms are far more leveraged now than in the GFC and have invested those enormous borrowings into the globe's marginal cost oil production. They are the "sub-prime borrowers" of the cycle and are going bust whether a wider crisis results or not. I'm sure that Chanticleer is only joking when he says we should trust a leveraged structured product like a CLO!
By habit or design, everyone in the Australian discourse is cherry-picking data in support of our waning exceptionalism. The seriousness of the Mining GFC is either misunderstood or being whitewashed. This is despite the crisis being relatively simple at its heart. The global commodities glut is so big that it can only end with mass bankruptcies to rationalise production. Central banks can't help, they only raise prices and keep production high. It is a clear and present danger to the Australian economy because  all of our key export prices continue to sink.
And that is only the context. At home, the second half of the year is shaping as difficult all by itself. We are still plunging down the mining investment cliff and it will run right through 2017. The car manufacturing closures of PMT's predecessor begin in H2. The residential construction boom is peaking right now and will likely begin to shed jobs by mid year. House prices are falling fast in Perth and Darwin, are stalled in Sydney and will likely follow in Melbourne and Brisbane over the next few quarters. Both downturns will be exacerbated by capital controls on Chinese money here and there. Consumer confidence is slipping and, although retail was decent last year, it was a surprisingly ordinary Xmas season. Leading secondary indicators for the jobs boomlet (which is materially less strong than ABS numbers) have also been weakening in the NAB Survey and PMIs. Net exports will continue to offer a fig leaf for growth but do nothing for a domestic economy already in recession. By mid year, the only thing growing will be easy fiscal policy and LNG volumes but the latter is useless to the punters. By the time we reach an October election the nation will be in considerable discomfort and rate cuts will have resumed.
When Kevin Rudd took power the second time, MB advised him to run the full remainder of his term to try to regain some legitimacy by explaining the mining bust and what needed to be done about it. A few months ago we advised PMT to do exactly the same thing. The public is sick of party politics being put before nation and rushing to an early election in a honeymoon period is the very embodiment of that. Moreover, the reason confidence in the economy remains very low for this point in the cycle is that nobody has yet explained to the polity why their standards of living are falling.
Since then, PMT has instead opted for "confidence and innovation" as the narrative of his government, presumably to avoid any repeat of the Abbott Budget disaster.  Fair enough, but he should know that this is fighting the last war, and the battle ahead is on his doorstep. If Treasury produces another optimistic May Budget, and it seems incapable of anything else, then the balance of risks suggest that PMT will be held hostage to its hapless forecasts for five months (assuming an October election) while the economy deteriorates around him. His own narrative will be under intense pressure from something far more dangerous than Bill Shorten – an enemy that has already killed two prime ministers – a deteriorating reality. PMT has raised expectations when he should have lowered them and is thus vulnerable when disappointment arrives.
Given the sliding economic outlook, as well as the bureaucracy's failure to understand it, PMT should bite the bullet and call an election as early as possible.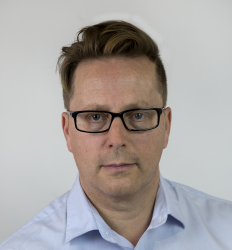 Latest posts by David Llewellyn-Smith
(see all)