From Citi:
The recent speech from APRA Chairman, Wayne Byers has provided the best indication yet that the much anticipated changes to IRB mortgage risk weights for Australian major banks are imminent.

With NAB recently deciding to undertake a large capital raising, partly in anticipation for these risk weights changes, investors are questioning whether the other major banks will need to follow suit.

APRA's response likely during the September Quarter

Mr. Byers indicated that APRA has reviewed the FSI Inquiry report and confirmed it agrees with the recommendation for increases in average mortgage risk weights for IRB banks, as well as the recommendation that Australian ADIs need to be "unquestionably strong".

However, APRA has made it clear it will determine the details of the changes and their implementation in conjunction with the anticipated global regulatory changes, commonly known as Basel 4. Given the debate concerning Australia's housing market, the Chairman was at pains to point out that APRA will be able to move ahead with mortgage risk weight changes before any other impacts from Basel 4, including the determination of an unquestionably strong benchmark.

Citi is anticipating an announcement from APRA during the September quarter which could state:

 Australian IRB banks will need to hold enough capital in their mortgage books for average mortgage risk weights at or close to 30%. An average of 30% risk weights for IRB banks is consistent with the Basel committee views on capital floors based on the standardised approach, designed to reduce the level of observed disparity across global banking capital ratios.

 In light of the recent investor housing debate, and to be more consistent with other jurisdictions, APRA are likely to differentiate between investor and owner occupied mortgages for risk weighting calculations.

 As is consistent with previous regulatory changes, the impacted banks could be offered a three-year implementation period to meet the new obligations, likely on a stepped basis. Mortgage risk weight changes imminent Citi recent research on regulatory capital changes for the Australian Banks Australian Banks – FSI Inquiry Final Report: No disasters, but plenty of uncertainty Australian Banks – FSI Inquiry: Another 12 Months until Clear Resolution Bank Of Queensland Ltd (BOQ.AX) – FSI gives Investors Sutton to Think About Australian Banks 9 June 2015 Citi Research 3

 As shown in Figure 1, once the additional capital for the increase in mortgage risk weights is included, Citi expects all the major banks would be considered "unquestionably strong". This implies there would be no further increase in the current D-SIB buffer or current target capital ranges.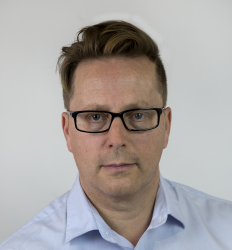 Latest posts by David Llewellyn-Smith
(see all)