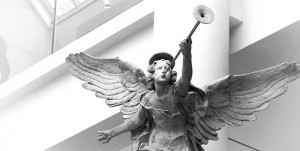 Late last week, Ross Gittins delivered the keynote address at the Australian government's National Conference on Resources and Energy. The speech was an absolute barn burner delivered over dinner and one wonders if it didn't sour the meal. Titled The Political Outlook for Reform, the address was so honest that it hasn't made any national media, a nice illustration of the speech's very point.
Find the address presented in full below. It is not long and superbly summarises the context of your economy at this juncture. Brace positions!
THE POLITICAL ECONOMY OUTLOOK FOR REFORM

Australian National Conference on Resources and Energy

Talk to conference dinner, Canberra, Wednesday, October 3, 2013

Ross Gittins, Economics Editor, The Sydney Morning Herald

I suppose I should start by warning you I'm an adherent to the Paddy McGuinness school of public speaking, which holds that there's no point in speaking to an audience unless you say something that makes them sit up, challenges their comfortable assumptions and gives them something uncomfortable to think about. This has become, I admit, a terribly unfashionable way to engage an audience. The fragmentation of the media that's occurring in the digital age is increasingly allowing consumers of the media to customise their news and opinion, selecting those items they'll find congenial and reinforcing, and selecting out anything that jars with their long-held view of the world. And it's certainly the case that the main organs of business news have switched to a strategy of only ever telling the captains of industry what they want to hear, of echoing their own opinions back to them.

Sorry, but I'm too close to retirement and too comfortably off to be bothered abasing myself in such a way. In Paddy McGuinness's heyday the business bible saw its role as being devil's advocate to business and that's a role I'm much more comfortable with. And since I didn't ask to be paid to talk to you tonight, I'm going to do it my way. So I imagine many of you won't enjoy what I've got to say and may even heartily disagree with some of it. Feel free to think of some disparaging label to attach to me and use as an excuse to close your mind to the challenging things I say. I'll still bother saying them in the hope at least some of you are bosses who don't want to be surrounded by yes-men and do want to be challenged to rethink some of your more comforting beliefs.

Perhaps among all the labels you could use to dismiss my views the least abusive is that I'm 'anti-mining'. I assure you I'm not. I've spent the past decade singing the praises of the resources boom to my readers, arguing staunchly that this reinforcement of Australia's comparative advantage in the provision of minerals and energy to the rest of the world is a blessing, and that the rest of our economy has to cop the painful structural adjustment this new stroke of good fortune makes necessary.

What I'm not, however, is pro-mining. I'd like to think I'm not pro any particular sector of industry. When I got into the economic commentary business 40 years ago it was the farmers and the manufacturers who were always trying to tell us they were special, that the rest of the economy rode on their back and that this entitled them to special consideration. It was self-serving self-delusion then, and it still is. What's changed is that, these days, we also have the miners trying to tell us they're special, that the rest of the economy rides on their back and that they're entitled to special consideration. Sorry, not buying that one, either.

With the change of government I'm sure you're a lot happier about the prospects for the economy and its management, and a lot more confident of a sympathetic hearing from the new government. I wouldn't be so sure. I suspect the mining industry's lobbying success is reaching its zenith as we speak. It won't surprise me if, looking back on the life of the Abbott government, you come to realise the big gains the industry made actually occurred under the Labor government. They occurred no thanks to Labor, and all thanks to the Coalition, but they occurred in reaction to the policies of Labor as part of Tony Abbott's successful four-year campaign to fight his way back into office.  Why did Abbott immediately oppose the mining tax and promise to repeal it? Because he genuinely believed it would wreck the mining industry and do great damage to the wider economy? I doubt it. He did it primarily because he saw opposing the tax as a popular cause and was hoping for a lot of monetary support from the big miners in the 2010 election campaign. Why did he set his face against the carbon pricing scheme? Because it was the price of getting the backing within the party that allowed him to wrest the Liberal leadership from Malcolm Turnbull and because he could see what a popular cause it would be to oppose this 'great big new tax on everything'.

Now, I have no doubt that keeping his promises to get rid of the mining tax and the carbon tax – delivering on the commitments he made as a result of policies pursued in Labor's term – will be among his highest priorities. But my point is this: Having delivered so handsomely for the mining industry, I doubt if he'll feel in any way indebted to the miners. Indeed, he may well feel he's the one that's owed. Certainly, he'll feel the miners have had enough favours to be going on with. And it won't surprise me if that's the attitude other industries take: that the miners have had their turn and it's time to give other industries a go. I suspect the mining industry's lobbying power has just reached its zenith.

Does this analysis shock you? Does it seem extraordinary cynical? Sorry, it's just being brutally realistic. We all pursue our self-interest, but we all cloak our self-interest in arguments about how this would be in the best interest of the economy. All I'm doing is stripping away the bulldust.

Most people in business are hoping that with a more enlightened government in power with a big majority in the lower house and a reasonably workable Senate after July, we'll now see some major economic reform – if not in Abbott's first term then certainly  in his second. I think this is an idle hope.

In a prophetic speech he delivered in May – and which he's in the process of expanding into a short book – Professor Ross Garnaut argued that our political culture has changed since the reform era of 1983 to 2000, in ways that make it much more difficult to pursue policy reform in the broad public interest. 'If we are to succeed, the political culture has to change again,' he said. Policy change in the public interest seems to have become more difficult over time as interest groups have become increasingly active and sophisticated in bringing financial weight to account in influencing policy decisions, Garnaut said. 'Interest groups have come to feel less inhibition about investment in politics in pursuit of private interests. 'For a long time, these past dozen years, it has been rare for private interests of any kind to be asked to accept private losses in the interests of improved national economic performance.  When asked, the response has been ferocious partisan reaction rather than contributions to reasoned discussion of the public interest in change and in the status quo,' he said.

I would remind you that, though John Howard's introduction of the GST is a notable exception, the many reforms of the Hawke-Keating era were achieved with bipartisan support – something that's unthinkable today. Much of that reform, particularly in the area of taxation, involved packages of measures in which particular interest groups suffered some losses, offset by other gains. As Garnaut argues – and I'm about to demonstrate – this kind of co-operative give-and-take between interest groups willing to accept reforms in the wider public good simply isn't conceivable today.

My way of making Garnaut's point is that since the reform era of the 1980s and 90s we've regressed to a culture of rent-seeking. You can see this at the level of the political parties and at the level of the industry lobbies. When Howard had the courage to propose introducing a GST, Labor saw its chance to regain office by running a populist scare campaign against it, and came within a whisker of winning the 1998 election. At the time it professed to be righteously opposed to such a regressive tax, but when it finally regained power seven years later, the idea of doing something about that supposedly abhorrent regressivity never crossed its mind. When, in turn, the Rudd government – in its own quite ham-fisted way – attempted the risky reforms of installing the 'economic instrument' most economists recommend for responding to the challenge of climate change, and rebalancing the tax system by reforming the taxation of mineral deposits and using the proceeds to reduce taxes elsewhere, Abbott lost little time in deciding to take advantage of Labor's vulnerability.

Do you really think the events of the past three years will have no bearing on the Labor opposition's attitude to any controversial reforms Abbott might propose in the next six years, or that Abbott's foreknowledge of this attitude will have no bearing on his willingness to propose such reforms? The truth is the nation has fought itself to an impasse on controversial reform – of the labour market as well as taxation – and, among the industry lobbies, the miners have played a more destructive role than the rest.

Now, you can respond that the miners did no more than what you'd expect them to do: oppose two new taxes they perceived to be contrary to their industry's interests. But this is making my point: the reason the outlook for major economic reform is now so bleak isn't solely because the two sides of politics have regressed to short-sighted, self-interested advantage seeking, it's also because the industry lobby groups have done the same thing. There's nothing new about industry lobbying but, as Garnaut says, in the past dozen years it's become far more blatantly self-interested and far more willing to devote large sums to advertising campaigns to oppose whatever government reforms an industry sees as contrary to its interests.

What hasn't yet occurred to many business people – but you can be sure is well understood by the politicians and their advisers – is that when industries lobby governments for favours or in opposition to new imposts, the various industries are in competition. It's easy to imagine the government's coffers are a bottomless pit but, in fact, there's only so much rent to go around. As an economist would say, all concessions have an opportunity cost. It's easy to believe all industries could pay less tax if the pollies would only make households pay more tax, but I wouldn't hold my breath waiting for it to happen. I doubt either side of politics would see that as consistent with their own self-interest. The truth is, when one industry gets in for a big cut, there's less left in the pot for the others.

That industries don't understand this simple point about opportunity cost – don't realise they're in competition with each other – is easily demonstrated by the demise of Labor's mining tax package. Think about the original package: the big three miners were going to pay a lot more tax on their resource rents, but pretty much the whole of the proceeds was going to be distributed to other industries. In particular, all companies (including miners, big and small) were getting their company tax rate cut by 2 percentage points, small miners were getting a resource exploration rebate, small business was getting instant write-off of most assets, the banks were getting more concessional taxation of their depositors' interest income and the financial services industry was getting its great dream of having compulsory super contributions jacked up from 9 per cent to 12, a one-third increase in contributions. So three big miners had a lot to lose, but the rest of industry had a lot to gain. So what was the rest of industry's attitude to the resource super profits tax? Didn't like the sound of it. And what did they do when the miners sought to scuttle the new tax? Precisely nothing. What happened then? The exploration rebate was to first thing to disappear and, in several stages under Labor, the cut in the company tax rate got whipped off the table. Now, with Abbott's plan to abolish the cut-down mining tax, the small business concessions are being withdrawn and the phase-up of compulsory super contributions has been deferred for two years. With all the pressure on the Abbott's budget, and the super industry extracting a promise from Abbott not to make any further savings on the concessional taxation of super, I'm prepared to bet the two-year deferment will become permanent.

Thus did the rest of business allow the miners to screw them over. And thus did the miners destroy faith in one of the techniques tax reformers believed made major tax reform possible: put together a large package with a mixture of wins and losses and the various industry lobbies keep each other on board in the wider interest.

But it doesn't stop there. When the miners and the rest of business dream of further tax reform under the Abbott government – perhaps after yet another root-and-branch tax review – what do they have in mind? Mainly, a big cut in the company tax rate. Do you really see the Abbott government daring to fund such a cut by increasing the GST? Had the minerals resource rent tax survived and got past its accelerated depreciation phase, the fact that the most highly profitable part of the corporate sector (along with the banks) was paying a lot more tax on its profits, would have greatly strengthened the argument for a general cut in the company tax rate (this is particularly so because mining is so heavily foreign-owned). So the absence of the resource rent tax makes a cut in the company tax rate a lot less likely. One way a cut in the rate could still be afforded is if was covered by a broadening of the base by the removal of sectional concessions. But the bitter experience of the demise of the mining tax package makes it less likely any government would risk proposing such a compromise.

We can continue going down the road of ever-more blatantly short-sighted and narrowly self-interested behaviour by political parties on the one hand and industry lobby groups on the other, but while we do so it's idle to dream of major, controversial reform. What we can do – as the miners have shown – is veto any reform we don't fancy.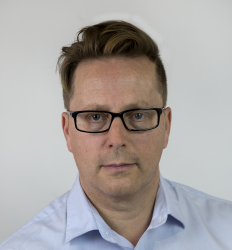 Latest posts by Houses and Holes
(see all)