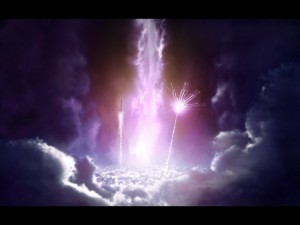 As expected, Westpac's Gail Kelly has taken guidance from the Governor of the Reserve bank of ANZ, Mike Smith, and raised rates on variable mortgages by 10bps:
Westpac has followed ANZ's lead in increasing its standard variable interest rates after the Reserve Bank's decision on Tuesday to leave rates on hold.

Earlier today, ANZ lifted its variable home loan and small business interest rates by 0.06 per cent.

The move will take its rate to 7.36 per cent per annum, while the bank lowered its three-year fixed loan rate to 5.99 per cent.

The change in ANZ's rates will take effect next on February 17.

Meanwhile Westpac announced a 0.10 per cent increase to its standard variable home loan rate to 7.46 per cent, with a spokesman saying a rates hike is "never easy".

"Our move today reflects the increase in costs of banks raining money," spokesman Jason Yetton said.

After the ANZ announcement, analysts expected at least some of the other institutions to take the opportunity to claw back some extra profit margin.
Treasurer Swan does not seem to have grasped the situation:
Mr Swan said the bank's customers would be justifiably angry about the rate hike but added that with the abolition of exit fees last July they could now "walk down the road and get a better deal".

Mr Swan said that by the end of this year one million households would hold mortgages without exit fees.

"I think ANZ customers will be absolutely ropable with the ANZ," Mr Swan told reporters in Sydney on Friday.

"The fact is that the major banks in this country are very profitable. Their net interest margins are back to where they were prior to the global financial crisis.

"We do need a strong financial system. We do need profitable banks. But what we need here is competition.

"And what I say to Australians who are observing these decisions, this one from the ANZ, is you do have the capacity to walk down the road and get a better deal."

Asked if he expected the other major banks to follow ANZ's lead, Mr Swan said "we'll have to wait".

"But my comments apply equally to anyone else, who should take a decision such as this," Mr Swan said.
Ah, right. Go where? Two down, two to go.
9dfbd4ea 53b6 11e1 Bd97 b0fb7fa113a9_SVR Media Release Feb 2012