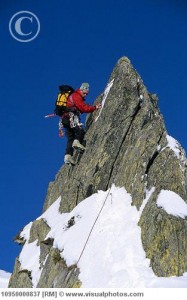 And here is the last of the majors:
National Australia Bank (NAB) today confirmed that its standard variable home loan interest rate would increase by 0.09% to 7.31% pa – the lowest of the major banks.

NAB's standard variable home loan rate of 7.31% pa is effective from Monday 20 February and means NAB customers will save up to $37.50 a month on an average $300,000 variable rate home loan compared to the other major banks.

Standard Variable Rate pa
NAB
7.31%
ANZ
7.36%
CBA
7.41%
WBC
7.46%

Lisa Gray, Group Executive NAB Personal Banking, said NAB has had the lowest SVR of the major banks for 32 months and had committed to maintaining the lowest SVR of the major banks through 2012.

"These decisions are never taken lightly. We know that current economic uncertainty is impacting on our customers, which is why last week we made the commitment to maintain the lowest SVR of any of the major banks throughout 2012.

"However, the state of the European and UK economies is having a serious impact on funding costs. As recently as last week NAB acquired $1.5 billion of new funding on the domestic bond market at a premium that is around 70 basis points higher than the last equivalent issue just 8 months ago. As funding costs continue to rise we are unable to continue to absorb all of these costs.

"We are committed to remaining competitive. NAB has led the industry and abolished the most disliked fees, including overdrawn account fees, account keeping fees and mortgage early exit fees for new and existing customers. NAB customers will continue to benefit from having the lowest standard variable rate of any of the major banks today, tomorrow and for the rest of 2012," Ms Gray said.

NAB also announced it would increase its rate on standard variable business rate lending products by 0.09%, effective from Monday 20 February 2012. Homeside and UBank will increase their standard variable home loan rate by 0.09%, effective from Friday 24 February. NAB deposit and credit card interest rates will remain unchanged.