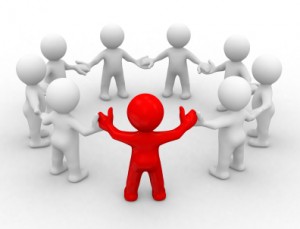 And there goes anothery! From the SMH:
Regional lender Bendigo and Adelaide Bank has increased its standard variable mortgage rate 15 basis points to 7.45 per cent, becoming the latest lender to hike interest rates outside the Reserve Bank's interest process.

Westpac and the ANZ defied the Treasurer, Wayne Swan, and lifted variable rates 0.10 and 0.06 percentage points respectively on Friday, despite a decision by the Reserve Bank to hold its cash rate steady.

Bendigo, like ANZ, has also said it would review interest rates independently of the Reserve Bank. Westpac's new variable mortgage rate is 7.46 per cent and ANZ's is 7.36 per cent.

Bendigo managing director Mike Hirst said current banking margins are not sustainable and adjustments to interest rates must be made.

"This is not a popular move, we know that, but it is the right thing to do to restore a proper balance between depositors, borrowers, the Bank's shareholders and our community partners. At current funding cost levels that balance is out," he said.

At current pricing levels banks were "subsidising mortgages," Mr Hirst said.

"If you look at the traditional role of a bank this makes no sense and is unsustainable," he added
I smell revolution.