Today's chart comes from The Economist, highlighting their "Big Mac Index":
…is based on the theory of purchasing-power parity: in the long run, exchange rates should adjust to equal the price of a basket of goods and services in different countries. This particular basket holds a McDonald's Big Mac, whose price around the world we compared with its American average of $4.20.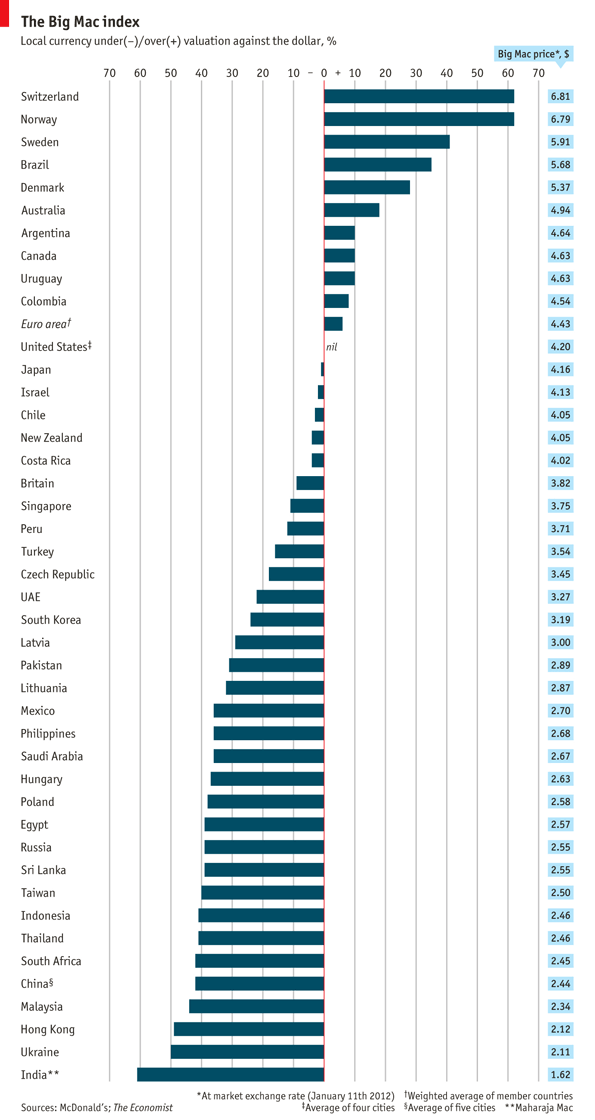 No surprise that Switzerland is the most expensive, 62% overvalued, I was shocked last time I was there and had to buy a quick meal, costing almost 15 Swiss Francs (CHF) (nearly $16AUD). Maybe its a good way of enticing the locals not to eat the unhealthy food, because other eateries and restaurants weren't that expensive, especially compared to the choices on offer Down Under.