The Reserve Bank (RBA) released the Index of Commodity Prices today, with preliminary results suggesting a rise of 0.2% for November, for a total rise of 16% for the year (in AUD) and remain at record high levels.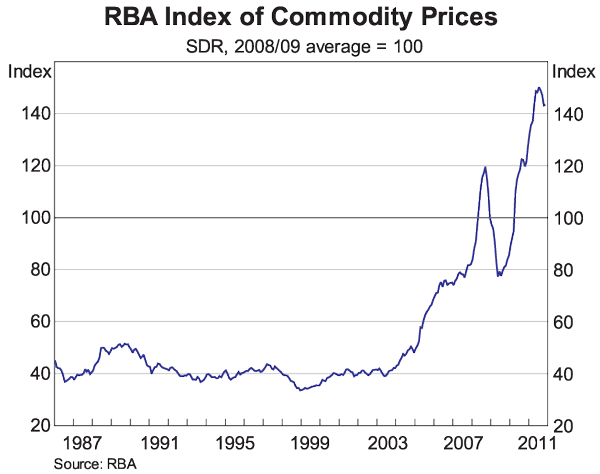 Preliminary estimates for November indicate that the index rose by 0.2 per cent (on a monthly average basis) in SDR terms, after falling by 2.7 per cent in October (revised).

The price of gold increased, while there were declines in the estimated export prices of coking coal and iron ore, reflecting weaker spot prices and lower contract prices in the December quarter. In Australian dollar terms, the index was broadly unchanged in November.

Over the past year, the index has risen by 18 per cent in SDR terms. Much of this rise has been due to the earlier increases in iron ore, coking coal and thermal coal export prices. The index has risen by 16 per cent in Australian dollar terms over the past year.
Latest posts by Chris Becker
(see all)