The share price of Qantas (QAN) over the long term? Doesn't fly with me as a good investment.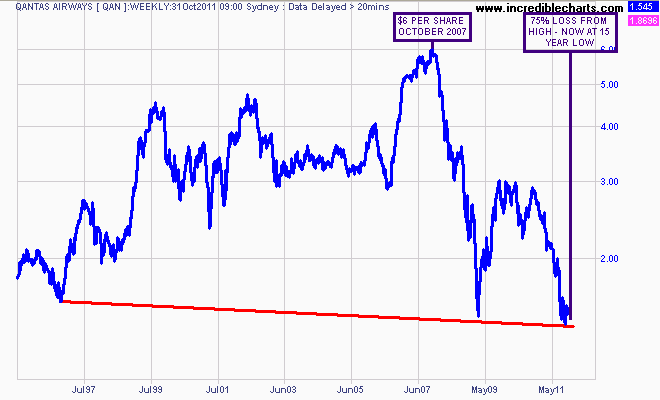 Old saying – "don't invest in airline whose competitors are government owned and cheap labour force" can be backed up by another saying – "don't invest in company that requires gargantuan capital investment to generate below term deposit rates of return".
Qantas (QAN) net return on equity in the past few years – in addition to not paying a dividend – is less than 4% per annum.
Latest posts by Chris Becker (see all)