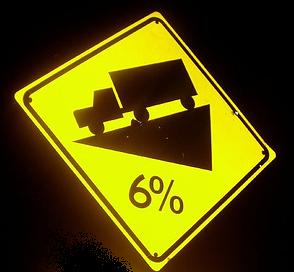 Just flashing across the terminal, Moody's moves on French banks:
By David Whitehouse
Sept. 14 (Bloomberg) — Societe Generale SA had its debt and deposit ratings cut by one level to Aa3 from Aa2 with a negative outlook by Moody's Investors Service.

The bank has adequate capital to support its exposure to Greece, Portugal and Ireland, Moody's said in a statement today. A separate bank financial strength rating remains under review as Moody's examines the impact of "potentially persistent fragility" in bank financing markets.

Moody's said that it anticipates that the bank financial strength rating would be cut by no more than one level.

U.S. money-market fund managers, led by Vanguard Group Inc. and Legg Mason Group Inc., have cut their lending to French banks at a pace that may force the banks to raise capital by selling assets, according to a Sept. 9 report by William Prophet, a desk analyst at Deutsche Bank Securities Inc.

Societe Generale said on Sept. 12 that it plans to free up 4 billion euros ($5.5 billion) in capital through disposals by 2013 to reassure investors about its finances.

Sept. 14 (Bloomberg) — Credit Agricole SA's long-term ratings were downgraded to Aa2 from Aa1 by Moody's Investors Service "on Greek exposures."

Sept. 14 (Bloomberg) — BNP Paribas had its Aa2 long-term ratings maintained on review by Moody's Investors Service as the ratings company continued to consider the impact of funding challenges on its credit profile.
Find the three Moody's releases below:
David Llewellyn-Smith is Chief Strategist at the MB Fund and MB Super. David is the founding publisher and editor of MacroBusiness and was the founding publisher and global economy editor of The Diplomat, the Asia Pacific's leading geo-politics and economics portal.

He is also a former gold trader and economic commentator at The Sydney Morning Herald, The Age, the ABC and Business Spectator. He is the co-author of The Great Crash of 2008 with Ross Garnaut and was the editor of the second Garnaut Climate Change Review.
Latest posts by David Llewellyn-Smith (see all)