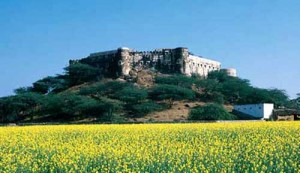 The global economy is entering a two speed phase, both in an economic and financial sense. The economic growth is mainly occurring in developing markets, especially China and India. The financial sophistication is still heavily concentrated in the developed markets. That is creating something of an illusion. The developed markets are clearly in a state of decline (Australia being an exception because of its raw materials), but it is masked by their heavy financialisation (too many bankers, brokers, analysts etc), and lack of people who actually make stuff. Solution? Say it is all a "policy" problem.
Citibank chimes in on cue:
The sell-off in equities in reaction to the near stalling of the US economy and the further spike in Italian and Spanish bond yields implies growing fears of another recession.
Confidence now depends on further policy responses, both in the US and Europe, but if there is sufficient response, equities could recover well, and in the US there seems a decent prospect of action, possibly fairly soon.
The Fed has been clear in recent months that it would be prepared to take additional action if conditions warranted, those being persistent economic weakness and deflation risk, and these seem to have started to emerge.
A timely and sufficient policy response in Europe seems more uncertain, but the experience of the past year suggests action will likely progressively be arrived at, under pressure from markets, even if mainly just to deal with the problem at hand.
Markets could thus remain volatile, but action seems a reasonably good prospect, and has the potential to reflate markets, in conditions that don't yet seem overly dire.
On balance, we think it's worth lifting positions a little in resource and some financial stocks, while cutting positions in banks and some industrial sectors.
In our portfolio we have added ORG, FMG, NCM, ASX and WOW in place of SUN, IAG, LEI, TOL and TAH.
There is no money in talking about economic decline because investment becomes problematic. But there may be some money in blaming governments.
Goldman Sachs noted that the ASX 200 outperformed global equity markets last week by 3.9%, and financials, + 2.3% beat industrials and resources (1.3%).
Deutsche Bank looks at what a recession would mean and concludes that ASX balance sheets are pretty strong:
There has been concern about a relapse into a global recession, and what that might mean for corporate profits. It is of some comfort that were to this to occur, the strength of corporate balance sheets (gearing at 27% vs LT avg of ~50%) would not require heavy dilution, as in the last downturn. We estimate that dilution of equity raisings decreased EPS by ~12% over and above the decline in net profits.
In other words, the risk of slowing profit growth are ameliorated by reasonable financials. But will there be reasonable profit growth? If it depends on "policy responses" one has to wonder.