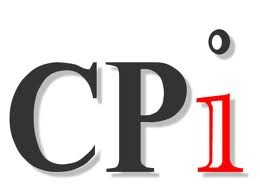 Here are the respective analyses of the economics teams at ANZ, Westpac, CBA, NAB and HSBC. All conclude there will be no hike in August but that the risk for Q4 has increased. That will be revelation to you but the details of the respective analyses are useful.
Westpac
Aust 2011 Q2 CPI +0.9%qtr, 3.6%yr; average RBA core +0.9%qtr, +2.7%yr

The June quarter CPI came in above expectations with a 0.9%qtr rise for headline and average core CPI measures vs market expectations for 0.7%qtr rises.

However, we would warn that both headline and core numbers are heavily influenced by another questionable upside surprise on the heavily-weighted deposit and loan facilities sub-component.
This recorded a very large 4.6% spike in the March quarter that appeared to be a lagged impact from mortgage interest rate changes in late 2010 but looked overly-big at the time.
The June quarter was expected to register a slight 0.3% fall in this sub-component. Instead it rose another 2.1%qtr to be up 5.4%yr.

This was the biggest upside surprise vs our own forecasts and alone contributed about 0.1ppts to the June headline result.
Importantly, our analysis suggests this component also remained in the trimmed mean estimate – adding 0.2ppts to the quarterly result vs our baseline expectation of a slight fall, i.e. it basically accounts for the difference between the 0.9%qtr trimmed mean outcome and the 0.7%qtr we were forecasting.

We note with relief that the ABS plans to change this troublesome sub-component from the CPI from the September quarter – dropping the problematic 'indirect' estimate of costs for one based on 'direct' charges.

Elsewhere, the detail showed a mix of stronger than expected food price rises, surprisingly firm prices in some previously very weak 'discretionary' categories but a larger than expected moderation in price pressures for utilities and housing.

Specifically, aside from deposit and loan facilities, upside surprises were seen for food (+1.4%qtr vs 0.7%qtr expected although the 7%qtr rise in fresh fruit & vege prices was below our expectations), clothing and footwear (+2.5%qtr, vs –0.5%qtr expected), household contents & services (+1.5%qtr, vs +0.6%qtr expected) and communications (+0.4%qtr vs an expected flat result). These were partially offset by downside surprises on housing costs (+0.4%qtr vs +0.7%qtr expected with utilities down 0.5% in the quarter), and health (+2%qtr vs +2.6%qtr expected).

Both of the RBA's core measures registered rises of 0.9%qtr and 2.7%yr. The annual rate increased from 2.3%yr in March.
As mentioned though, the deposit & loan facilities number made it into the trim.

Conclusion

There are four forces at work in the June quarter CPI result. The first is a surprise pick-up in discretionary items which we assess as being not indicative of strong demand but rather driven by retailers' pricing policies – the timing of sales – that do not look to be sustainable. The second is the ongoing impact from food price pressures which were stronger than we anticipated but should continue to fade as weather-related increases reverse. The third is a clear moderation in pressures in housing costs which is consistent with weakness apparent in this sector. The fourth is the issue around deposit & loan facilities.

This is a number where it is not sufficient to form a policy view just based on the aggregate number. It is necessary to look into the detailed drivers of this higher than expected result.

When we do that we do not see a case for an RBA rate hike at the August meeting.
 HSBC
Australian inflation strong
Expect next hike Q4, with risk of earlier move

Inflation is well above the RBA's target q-o-q. The underlying measures both showed strong rises in Q2 of 0.9% (HSBC had 0.8% and market was 0.7%). Both underlying measures were +2.7% y-o-y, with headline +3.6% y-o-y. In a normal state of the world this would trigger a hike next week, but the world is far from normal. Tail risks abound. Global sovereign debt concerns and weaker domestic sentiment will probably keep the RBA on the sidelines next week. But the game is on! The next move is up. We don't expect them to wait for long – just enough to let the smoke clear. Next hike Q4, though the risk is for sooner.

Facts
– All three of the main inflation measures that the RBA focuses on rose by 0.9% in Q2. Over the year, the underlying measures both increased by 2.7%, while the headline CPI was running at 3.6%.
– Trimmed mean inflation was 0.9% in Q2 (HSBC expected 0.8% and market had 0.7%). Over the year, trimmed mean inflation was 2.7%. Looking just at H1, trimmed mean was 3.4% annualised.
– Weighted median inflation was 0.9% in Q2 (HSBC expected 0.8% and market had 0.7%). Over the year, the weighted median was 2.7%. Looking just H1, weighted median was 3.6% annualised.
– Headline inflation was 0.9% in Q2 and 3.6% y-o-y.
– Tradables inflation was 1.3% in Q2 and 3.6% y-o-y.
– Non-tradables inflation was 0.6% in Q2 and 3.6% y-o-y.

Implications
Inflation was strong no matter how you cut up the numbers.

The RBA's preferred underlying measures both rose by 0.9% in Q2, as did the headline measure. So, in quarterly terms, all of the measures were running at rates above the top of the target band.

Looking at H1, the underlying measures are running at six month annualised rates of 3.4% and 3.6%. Headline inflation was a whopping 5.0% in H1.

Over the year, the headline measure is running at 3.6%. The two underlying measures now show that inflation well and truly troughed in y-o-y terms around the turn of the year at 2.25% and are now both running at 2.7%, which is in the top half of the target band.

Looking across the components, it is also clear that the rise was fairly broad-based. Of the 11 major categories, 10 showed a rise in the quarter and 7 are rising at a y-o-y pace that is above the target band.

This afternoon's Policy Discussion Group meeting of senior managers at the RBA could be a rather heated affair.

The economics department will probably focus on the CPI measures and the elevated readings of inflation expectations and recall mid 2007, when inflation started to rise above the RBA's target band for a sustained period. At the same time, they will be well aware of the downturn on local confidence – which the Governor alluded to in his speech yesterday – and will be asking the same questions we are, about whether it is temporary or the beginning of something more sinister. Are we at a pivot point? As the Governor said just yesterday, 'measures of confidence are down and there is an evident sense of caution among households and firms … [which] … seems to have intensified over the past few months'.

To strip through the noise they will come up with some well balanced inflation forecasts. It is almost certainly the case that these forecasts will need to be revised up. Today's results were above the RBA's last set of public forecasts. They expected year-ended underlying inflation for Q2 of 2.50% and got 2.75%. This will make it difficult to back away from the forecast for 3.00% over 2011, and indeed will probably mean it has to be revised up to 3.25%. This is the natural trigger for a rate rise.

But, the financial markets department, on the other hand, will probably be focused on the possible tail risk events that could play out over the next few weeks as the sovereign debt issues continue to play out in the US and as the issues in Europe are still touch and go.

This is awkward. Our view is that today's data confirm that the medium term story remains in tact. Inflation is rising as demand seeks to run ahead of supply. This means the next move is almost definitely up — barring some left of field global financial disaster. However, the RBA will probably see that the balance of risks is such that waiting another month or two for the smoke to clear may be warranted.

Bottom line
Inflation is rising strongly, as we had expected.

In the first half of the year inflation is well above the target band across all of the measures.

On balance, we think that RBA will choose to hold steady next week, as they wait for the smoke to clear, but we think it is a very close call.

We are sticking by our expectation that the next hike is Q4, though the risk is for an earlier move.
CBA
The CPI rose by 0.9% in QI 2011 and the annual inflation rate now stands at 3.6%.     

The RBA's preferred statistically‑based underlying inflation measures both printed at 0.9%.

We expect that the RBA will characterise underlying inflation as running at a bit over 2½%pa.

 The data support the view that the next rate move is up and raise the possibility of earlier action than our November call.

The CPI rose by 0.9% in QII. Annual growth now stands at 3.6%.  (The market consensus was 0.7%/3.4%pa, our forecast was 0.8%/3.5%).  The inflation rate has been printing just below or above the top end of the RBA's target range since the start of 2010. 

The range of underlying inflation measures also generally surprised on the high side.  The RBA's preferred statistically‑based underlying inflation measures printed at 0.9%.  The CPI ex volatile items that the RBA also typically highlights was better behaved – up 0.5% in the quarter and 2.4% over the year.  We expect the RBA to characterise the underlying inflation rate as running at a bit over 2½%pa in next week's Statement on Monetary Policy.

The main source of upside surprise was the risk highlighted in our CPI Preview – namely, the unwinding of discounting across a range of retail categories such as clothing, furniture and appliances.  The notoriously difficult‑to‑forecast deposit & loan facilities component also printed on the high side of expectations. 

Recent RBA commentary runs along the line that heightened uncertainties have increased downside risks to the outlook and increased the incentive to do nothing.  But this commentary comes with the caveat that upcoming price readings would "shape views" about inflation and the future path of interest rates.  The numbers are now in.  The sweep of QII price readings shows:

the underlying CPI was running at an annualised pace of 3.5% in HI 2011
upstream price pressures are edging higher – the Producer Price Index (PPI) rose by 3.4% over the year to June, the largest increase since early 2009
the construction boom is pushing up prices – building output prices rose by 1.1% in QII, the largest rise since late 2008
the benefit of a rising AUD is now less visible at the retail level – the rise in tradables prices has exceeded that on non‑tradables in each of the past two quarters
the terms‑of‑trade are still rising

This set of outcomes indicates that the inflation trajectory has turned up.  And that the top end of the RBA's target range is under threat.  The RBA has indicated that it is revising down its GDP projections (due for release on 5 August).  But it would be difficult for them to revise down their inflation forecasts as well given today's numbers.

In normal times this set of outcomes would probably have been enough to produce some near‑term policy action.  But these are not normal times.  The RBA's "prudent" approach is likely to continue for a while.  But the case for higher interest rates over time is still there.  And there is now a risk of an earlier move than our November call.

The debate about the new, restrained consumer was given a further kick along this week by RBA Governor Stevens in an address to the Australian Business Economists.  His central thesis was that the period of structural adjustment to household balance sheets, or rising leverage, has ended.  Debt growth should be more in line with income growth and savings should rise back towards "historical norms".  Weaker consumer spending is part of this adjustment.

But there is also a sentiment aspect to the consumer story.  Households generally are unhappy.  The missing "feel good" factor partly reflects household perceptions of cost pressures.  The skew in the price distribution means that price rises are typically in those items purchased frequently, such as petrol, food and utilities.  Price falls, in contrast, are concentrated in those items purchased infrequently, such as electrical goods. 

This price skew was again evident in today's CPI data.  The price of those items purchased frequently rose by 4.2% over the year to June.  But the price of those items purchased less frequently rose by only 2.1% over the same period.  This divergence will continue to weigh on consumer perceptions and may contribute to a lift in inflation expectations as well.
 ANZ
AUSTRALIAN Q2 CPI – UPSIDE SURPRISE TO REAFFIRM RBA'S TIGHTENING BIAS

There is now a material risk that core inflation could exceed the RBA's 3% target ceiling by year-end. Core inflation will have to step down and average 0.6% per quarter in Q3 and Q4 to meet the RBA's May forecast that core inflation would rise to 3% by end-2011.

Despite the disparate nature of the price rises, today's result cannot be dismissed as a rogue number. Core inflation has run at an annualised pace of 3.4% in the first half of 2011, confirming an upward trend in inflation is now in place.

In normal circumstances, the RBA would respond to today's number with an interest rate rise at its next meeting. However, given heightened global uncertainty and weak domestic confidence (consumer and business), we do not think the RBA will respond immediately.

But another 25bps interest rate rise before year-end is now clearly a high probability. The outlook for Australian economic growth in 2012 remains strong, as reinforced by the Governor yesterday. Today's number shows we are entering this upturn at an already uncomfortable stage of the inflation cycle (indeed a worse starting point than the RBA expected).

Underlying inflation (as measured by the average of the trimmed mean and weighted median) shifted up sharply in the June quarter to 0.9% q/q (from an average 0.85% q/q in the March quarter). This saw the year-ended rate shift up to 2.7% q/q from 2.25% in Q1. The RBA's 'third' favoured measure of underlying inflation (CPI ex volatiles and deposit and loan facilities) was more subdued at 0.5% q/q and 2.4% y/y.

The headline CPI rose by 0.9% q/q in the June quarter, taking the year-ended rate up to 3.6% from 3.3% in the previous quarter. This was again driven by some key one-offs, but also appears driven by stronger than expected increases for some key retailing components, notwithstanding the appreciation of the A$ and warnings by retailers of price deflation:

The main drivers of the headline result were fruit and vegetables (+7.0%), automotive fuel (+4.0%) hospital and medical services (+3.4% q/q) and deposit and loan facilities (+2.1% q/q).

The major upside surprise was the increase in deposit and loan facilities. This followed a 4.6% increase in the previous quarter which the ABS attributes to a delayed reaction to increases in the official cash rate and bank lending rates in November. This quarter, the ABS attributes the rise to an increase in "interest rate margins" (between deposits and loans), despite the lack of movement on official interest rates. Note that that this component will be removed from the CPI from next quarter onwards.

The other surprises were stronger than expected increases for some key retailing components, notwithstanding the appreciation of the AUD in Q2. Clothing and footwear (+2.5% q/q), in large part due to a surprise rise in prices for accessories (8.8% q/q), perhaps related to higher precious metal prices. Household contents and services also surprised to the upside (+1.5% q/q), with a particularly pronounced rise in furniture prices (+4.7% q/q).

The most significant offsets were for audio, visual & computing equipment (-6.3%), electricity (-1.5%), domestic holiday travel and accommodation (-1.5%), milk (-4.6%)and toiletries and personal care products (-2.3%).
NAB
Today's CPI report for the June quarter surprised on the high side, whichever way you look at it.  This number scotches any prospect of easing anytime soon (along the lines of what the market had priced) and puts hikes back on the agenda for discussion at Martin Place in the months ahead

Headline inflation rose an outsized 0.9%/3.6% from 1.6%/3.3% in Q1, above market expectations of 0.7%/3.4% and closer to our own above-market forecast of 1.1%/3.8%CPI

For those who need the actual CPI index number for the June quarter 2011, it is 178.3 after 176.7 for Q1

The underlying inflation rate rose 0.9%/2.7%, a second ugly quarterly rise in underlying inflation with the annual rate of underlying inflation up from 2.5%yoy in Q1.  Underlying inflation has risen at an annualised rate of 3.6% through the first half of this year, a worrying step-up from the 1.8% annualised pace through the previous half

While it may overstate the intensification of inflationary pressures, there have now been two bad inflation reports for the RBA to chew on from a presentational point of view and how to weave into their forecasts

This report will lift the RBA's inflation forecasts.  We expect their inflation forecasts could well show 3¼% from Dec '11 onwards rather than the 3% in their May release.  Even a 3¼% forecast for Dec '11 requires the underlying rate to slip back to an average of 0.6% in the current half.
These updated forecasts will be released next Friday in their next Statement on Monetary Policy and maybe there'll be some hints of them on Tuesday when there's going to have to be some serious explaining from the RBA

A rate hike will undoubtedly get an airing for discussion at next week's RBA Board meeting.  International uncertainty and a recent drop back in local confidence will most likely keep them at bay, for now.  (Note that the August 2 meeting is also the critical date for the US debt ceiling.) So while August is too early, expect Tuesday's post-meeting statement to be more hawkish.  They'll likely be far less relaxed about leaving rates steady than they would have been before today's report.  This is a prickly situation the RBA now faces

We continue to expect a rate hike by the end of the year; Dec is our forecast but could be Nov if Q3 CPI bad, baring a sovereign debt financial meltdown offshore.