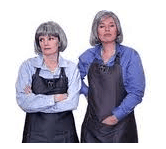 Sam Burmingham, founder and editor of the WeMoney Newsletter, has written a thought provoking article on his blog questioning the sustainability of service-based economies. Sam's article is provided below for your reading pleasure. As always, comments are welcome.
A couple of week ago Ross Gittins wrote:
If ever there was a time when it's obviously stupid for rich countries to be propping up their manufacturers against competition from developing Asia, it's now.

The obvious way to maximise our lasting benefits from the resources boom is to let secondary industry take its chances and put all our effort into boosting tertiary industry, with all its clean, safe, well-paid, high value-added and intellectually satisfying jobs.
I'm all for tertiary education (heck, I've got four pieces of paper hanging on my wall!), but contrast that sentiment with an article on the front page of Wednesday's AFR, entitled Work's Cut Out For Graduates:
Job prospects for university graduates have significantly deteriorated over the past two years as employers shied away from inexperienced hires amid uncertainty over the economic recovery.
This isn't intended to be another critique of Gittins!' analysis, let alone his penchant for unfounded hyperbole (don't you think "obviously stupid" might be overstating things a touch, Ross?)
Instead, what I want to do here is propose a theory which goes against the grain of conventional wisdom.
My hypothesis? That service-based economies are not as sustainable as we might like to think.
Here Goes Nothing…
Obviously, industries which exploit finite resources (like mining) are inherently unsustainable.
Recognising this, the developed world has championed service industries, with the ultimate goal of building knowledge-based economies which, because they rely on humans' intelligence and ability to communicate, are regarded as being inherently sustainable.
But is it really that simple? Let's consider a few scenarios…
Education
As someone who spent six years at university and has completed further post-grad studies, it's not for me to argue that tertiary education is a bad investment.
However, there is an interesting school of thought that the cost-benefit equation of education is skewing away from universities.
This view is increasingly common in the US, where the cost of a college degree is exorbitant, student debts are sky-high and employment prospects are poor. Indeed, 17 million college-educated Americans are doing jobs that don't need qualifications, and that's without even considering the millions more who can't find work at all.
I am mindful that years of fiscal mismanagement coupled with the sub-prime meltdown got America into this hole, but is that the only reason that the world's biggest economy is in the midst of the worst employment recession since the Great Depression?
Perhaps it is also the case that too many people have spent too much time acquiring too many skills which, in the absence of cheap money and artificially-inflated economies, aren't as valuable as they once thought?
Globalisation
We Australians like to think of our education system as being the envy of the rest of the world; good enough to attract tens of thousands of students from India, China and other developing nations every year. They pay us handsomely and we instill knowledge and skills in these young people, making them more valuable commodities in their own right. They then apply those skills here in Australia or return home to ply their wares in a country which might not have as many tertiary educated workers.
I guess what I'm trying to get at is that – like the goods being shipped around the world every day – knowledge is a global commodity. And its value is subject to the same local standard of living factors that make factory labour cheaper in poorer nations.
Consider the rise of freelancing and the success of global outsourcing websites… Thanks to the internet, knowledge can be transferred around the world in real-time; and value can be extracted from those cross-border flows, as the purchasers of services chase the best result for the lowest price, from a growing pool of potential service providers.
As much as we might like to think that we are better educated than everyone else, perhaps that competitive advantage isn't as strong as we once thought?
Liquidity
Maybe I'm oversimplifying, but if there is one thing that a service economy relies upon, it is liquidity… A real estate agent pays a solicitor to handle all her property settlements; the solicitor pays an accountant to handle his tax affairs; the accountant hires a personal trainer to keep him healthy over the winter months; the personal trainer gets her public liability insurance from a broker who she met at a networking event organised by the local council; and so on.
Whilst the music keeps playing, there aren't any problems. The money merry-go-round keeps spinning, faster and faster, and we all feel wealthier and wealthier in the process.
But what happens when the chain breaks: When the solicitor decides that, because he isn't handling as many settlement to he used to, perhaps he should do his own tax return?
Not for a moment am I suggesting that service industries aren't an essential part of our economy. However, what I am suggesting is that, like everything else, there needs to be an element of sustainability in the way that we look at our service sector.
By all means, let's embrace knowledge as a valuable resource. But let's also be careful about the extent to which we rely on it as our saviour – whether that be mitigating the risks of Quarry Australia, warding off Dutch Disease, or in response to the decline of manufacturing.
Over to you…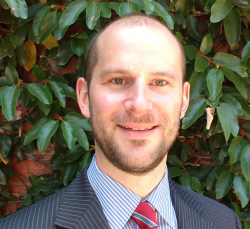 Latest posts by Leith van Onselen
(see all)