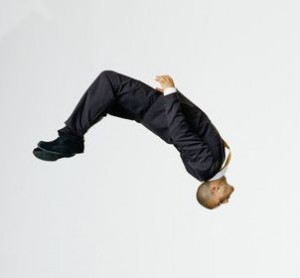 Yesterday's unaninmity among the banks that there will be no rate rise in August has lasted a full 24 hours with ANZ rolling over and going all in:
RBA TO LIFT RATES BY 25 BPS TO 5.0% IN AUGUST 

ANZ now expects the RBA to lift the cash rate by 25bps to 5.0% in August. We are of the view that yesterday's Q2 CPI result has brought inflation in Australia to an uncomfortably high starting point given the robust 2012 outlook.  This necessitates a small adjustment to the policy rate.

Memories of 2007/08 will make the RBA sensitive to being behind the curve on inflation.  A small upward adjustment to interest rates now could well save the Australian economy from a painful series of rate hikes in 2012.

Some members of the RBA Board may well not want to hike in August.  But with the RBA's persistent focus on inflation, and the forward-looking nature of monetary policy, a small move now will likely be the RBA's preferred action.  The RBA should have capital to convince Board members of the need to move given rates have been raised only once in the last fifteen months.   

If the RBA does not lift rates in August, it will be a finely balanced decision, likely driven by international uncertainties and recent weakness in domestic data. The most likely factor that could keep the RBA on hold in August would be a significant deterioration in the US debt situation (with the Board to meet on 2 August, the same day the US debt ceiling is expected to be reached). Even so, the RBA will likely use the Statement in August to prepare the markets for a September rate rise.

If rates are lifted in August, we expect it will be followed (again) by an extended period of no policy change. An August tightening would be a pre-emptive move to get ahead of the pick-up in growth the RBA expects over the next two years.  The non-mining domestic economy will remain soft over the rest of 2011, before mining investment drives a renewed upturn in aggregate growth over 2012. This is the new normal for the Australian economy.

Hence, whilst 5.0% is unlikely to be the peak in rates, a further tightening would be unlikely before the middle of 2012.
I think the RBA should wait, but the ANZ's conclusion that if they do go that'll be it for the forseeable future looks solid to me. We'll be picking up the pieces for many months.