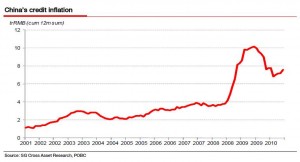 Exclusively from Michale Pettis' newsletter:
Three months ago during their 2010 Q4 conference, the PBoC said that they believed that the global economic recovery would continue in 2011, although they acknowledged a great deal of uncertainty. The PBoC also said that stabilizing the price level was their top priority, and the central bank planned to control the "main gate" of liquidity inflows and to bring credit growth to "normal" levels.

Chen Long at SWS notified me yesterday of a change in tone. In their 2011 Q1 conference earlier this week the PBoC said that the fundamental basis of the global recovery is not very solid. The central bank still acknowledges that stabilizing price levels is an important task, but they only refer to "managing liquidity efficiently".

What does this imply? I suspect it means that policymakers are becoming a little more concerned with slowing growth and a little less concerned about domestic overheating. As I argued in the past few newsletters, growth may be slowing more quickly than Beijing would like, and combined with the very volatile external environment, I suspect they are going to be cautious about too much more tightening. We will see how many more interest rate hikes and reserve requirement hikes we are likely to get in the next quarter.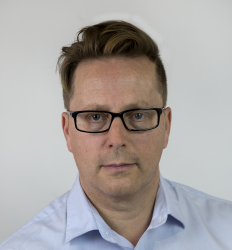 Latest posts by David Llewellyn-Smith
(see all)