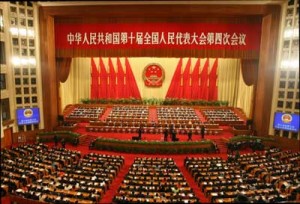 A couple of pieces from around the world in the last few days set up an interesting and crucial debate for Australia vis-a-vis China's new Five Year Plan. The first is by long-term China watcher and economic heavy-weight, Barry Eichengreen:
China has been able to grow so rapidly by shifting large numbers of underemployed workers from agriculture to manufacturing. It has an extraordinarily high investment rate, on the order of 45% of GDP. And it has stimulated export demand by maintaining what is, by any measure, an undervalued currency.

But, in response to foreign and domestic pressure, China will have to rebalance its economy, placing less weight on manufacturing and exports and more on services and domestic spending.   At some point Chinese workers will start demanding higher wages and shorter workweeks. More consumption will mean less investment. All of this implies slower growth.

Chinese officials are well aware that these changes are coming. Indeed, they acknowledged as much in the latest Five-Year Plan, unveiled earlier this month.

So what is at issue is not whether Chinese growth will slow, but when. In recent work, Kwanho Shin of Korea University and I studied 39 episodes in which fast-growing economies with per capita incomes of at least $10,000 experienced sharp and persistent economic slowdowns. We found that fast-growing economies slow when their per capita incomes reach $16,500, measured in 2005 US prices. Were China to continue growing by 10% per year, it would breach this threshold just three years from now, in 2014.

There is no iron law of slowdowns, of course. Not all fast-growing countries slow when they reach the same per capita income levels. And slowdowns come sooner in countries with a high ratio of elderly people to active labor-force participants, which is increasingly the case in China, owing to increased life expectancy and the one-child policy implemented in the 1970's.

Slowdowns are also more likely in countries where the manufacturing sector's share of employment exceeds 20%, since it then becomes necessary to shift workers into services, where productivity growth is slower. This, too, is now China's situation, reflecting past success in expanding its manufacturing base.

Most strikingly, slowdowns come earlier in economies with undervalued currencies. One reason is that countries relying on undervalued exchange rates are more vulnerable to external shocks. Moreover, while currency undervaluation may work well as a mechanism for boosting growth in the early stages of development, when a country relies on shifting its labor force from agriculture to assembly-based manufacturing, it may work less well later, when growth becomes more innovation-intensive.

Finally, maintenance of an undervalued currency may cause imbalances and excesses in export-oriented manufacturing to build up, as happened in Korea in the 1990's, and through that channel make a growth deceleration more likely.

For all these reasons, a significant slowdown in Chinese growth is imminent. The question is whether the world is ready, and whether other countries following in China's footsteps will step up and provide the world with the economic dynamism for which we have come to depend on the People's Republic.
The second piece was an interesting report in the FT earlier this week exploring the impact on commodities of the turn toward internal consumption:
The policies that are being hammered out this week in the Great Hall of the People in Beijing will set the tone for China's consumption of everything from iron ore to copper and cotton. At the heart of the plan, which will cover 2011-2015, is a shift towards cleaner, slower growth. But analysts believe this is unlikely to translate into less demand for raw materials.

"Commodities demand over the next five years will remain robust," says Graeme Train, analyst at Macquarie. "The key difference is that growth in that demand will slow quite considerably." He expects steel demand growth will fall to 6-7 per cent over the next five years, after averaging around 17 per cent during the past 10 years. "Iron ore prices should stay at elevated levels over the next five years," he says.

At first glance, many of Beijing's new targets might seem to damp demand for raw materials. In his state of the union address, Premier Wen Jiabao announced that by 2015 China would cut fossil fuel use to 88.6 per cent of energy supply, reduce energy consumption relative to gross domestic product by 16 per cent and cut carbon emissions relative to GDP by 17 per cent.

Mr Wen also spoke of extending a nationwide mining and resources tax, and a potential cap-and-trade pollution tax. He cut the guideline GDP target from 7.5 per cent to 7 per cent.

Those policies, though, are unlikely to put the brakes on China's demand for commodities in the near term. For iron ore, a key ingredient in producing steel, demand from China will only continue to grow, analysts say. The government plans to build 36m subsidised apartments during the next five years, part of a push to bring affordable housing into the cities that will fuel demand for construction materials such as steel and cement.

"It is clear that there will be a lot of construction over the next five years, whether it is public housing, which is very significant, or the continued roll out of infrastructure in the middle provinces," says Ric Deverell, global head of commodities research for Credit Suisse. "It is unambiguous that you will have a lot of demand for steel and construction materials."

Analysts believe these factors will support iron ore prices over the next five years. Ian Roper, of CLSA, forecasts prices will stay around $145 per tonne this year, falling to $120 per tonne next year as more supply comes online globally.

In coal, the five-year plan could push up imports, analysts say. "China's coal industry is struggling to be competitive," says Peter Hickson, global strategist for basic materials at UBS, pointing out that new domestic taxes and a focus on energy efficiency could make coal mining more expensive. "There's a lot of opportunity here for importers of coal and iron ore."

China is the world's second-largest net importer of thermal coal, used in power stations, and its demand has helped keep coal prices at their current level of $130 per tonne.

In energy, China's five-year plan could have an even bigger impact, as the government makes a push into natural gas and non-fossil fuel energy. According to the National Energy Administration's targets, China will import 90bn cu m of gas a year by 2015 as well as producing 170bn cu m domestically. Although China has been a minor importer of natural gas in the past, that could soon change.

Last year China's imports of liquefied natural gas jumped 69 per cent to reach 9.4m tonnes. Already, state energy giants such as Sinopec and Cnooc are gearing up for LNG imports with long-term contracts in Australia and the Middle East.

"The domestic market has been fed with very cheap domestic gas for the past few years, and we are now switching to a market that is going to be fed by a significant quantity of imports," says Bradley Way, the Beijing-based regional head of energy for BNP Paribas. He adds that fuel pricing policy will be key to how quickly Chinese companies embrace the production of domestic shale gas, which is thought to be in plentiful supply but has yet to be commercially produced on a large scale.

China's energy policies will also boost demand for uranium. According to Qian Zhimin, a deputy at the National Energy Administration, China could be the world's largest importer of uranium by 2030.

Mr Qian told local media that nuclear power could surpass the state-set targets to provide as much as 7-8 per cent of primary power by 2020. The bull run may last a while yet.
I do not necessarily see these two positions as mutually exclusive. But given the paucity of debate in Australia this week on the issue (it only means everything, after all), I'm interested in your views.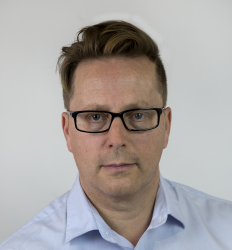 Latest posts by David Llewellyn-Smith
(see all)