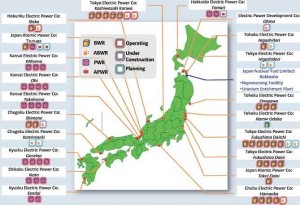 From The Automatic Earth and author Nicole Foss who has a "master thesis at the law faculty of Warwick University in Coventry, England, where she studied International Law in Development", in nuclear safety research. She later became a Research Fellow at the Oxford Institute for Energy Studies, where her research field was power systems, with a specific focus on nuclear safety in Eastern Europe (h/t 3d1k):
Containment structures are being flooded with seawater and boric acid as a desperation move to lower the temperature and poison any capacity for further nuclear reactivity. The latter is important to absorb neutrons in order to avoid incidences of potential criticality during a meltdown. Such an event would have the potential to cause much more widespread releases of radiation.

There seems to be considerable evidence that we are closer to the beginning of this disaster than to the end, and already it is almost unprecedented in scope.

"If this accident stops right now it will already be one of the three worst accidents we have ever had at a nuclear power plant in the history of nuclear power," said Joseph Cirincione, an expert on nuclear materials and president of the U.S.-based Ploughshares Fund, a firm involved in security and peace funding.Comparisons are being made with the accident at Chernobyl, but there are a number of very important differences, notably in terms of reactor design, and therefore accident implications. Nuclear safety in the former Soviet Union was once my research field (see Nuclear Safety and International Governance: Russia and Eastern Europe), and the specifics of the accident at Chernobyl could not be replicated in Japan. The risk in Japan is primarily meltdown, not a Chernobyl-style run-away nuclear reaction.

RBMK (Reaktor bolshoy moshchnosty kanalny [high-power channel reactor]), Chernobyl-type reactors have a very large positive void coefficient, meaning that reactivity increases as a positive feedback loop. The presence of steam from overheating increases reactivity, which increases steam production. The graphite moderator in an RBMK is flammable, and RBMKs also have no containment system. If two or three of the 1700 channels in an RBMK are breached, the steam pressure will lift the lid, introducing air, while shearing the remaining tubes. Essentially, the reactor will explode on a sharp spike of reactivity. The moderator will catch fire, and a nuclear volcano will be the result. At Chernobyl, some 50 million Curies of radiation was released over several days.

Like the Fukushima incident, Chernobyl began with a loss of power, undertaken in that case as a test of safety systems commissioned long after the reactor became operational (the Chernobyl reactor had been in a state of critical vulnerability to blackout for two years at the time of the accident.) It could have been worse, however. Attempts to extinguish the fire at Chernobyl 4 came very close to causing a loss of power to the other three reactors at the site, which could easily have sent four reactors into into a critical state rather than one.

Non-technical comparisons between Fukushima and Chernobyl are more apt, specifically in terms of governance in the nuclear industry and complacency as to risk. Nuclear insiders in many jurisdictions are notorious for being an unaccountable power unto themselves, and failing to release critical information publicly.

The Soviet nuclear bureaucracy ignored obvious risks and concealed accidents wherever possible. While nothing remotely like so serious has occurred previously in Japan, Fukushima 1 has been at the centre of transparency problems in the Japanese nuclear industry before. In 2002, the president and four executives of Tokyo Electric Power Corporation (TEPCO) were forced to resign over the falsification of repair records.

Japan's nuclear power operator has chequered past

The company was suspected of 29 cases involving falsified repair records at nuclear reactors. It had to stop operations at five reactors, including the two damaged in the latest tremor, for safety inspections. A few years later it ran into trouble again over accusations of falsifying data.

In late 2006, the government ordered TEPCO to check past data after it reported that it had found falsification of coolant water temperatures at its Fukushima Daiichi plant in 1985 and 1988, and that the tweaked data was used in mandatory inspections at the plant, which were completed in October 2005.

In addition, the Japanese government had been repeatedly warned about seismic risks:

[..] the real embarrassment for the Japanese government is not so much the nature of the accident but the fact it was warned long ago about the risks it faced in building nuclear plants in areas of intense seismic activity. Several years ago, the seismologist Ishibashi Katsuhiko stated, specifically, that such an accident was highly likely to occur. Nuclear power plants in Japan have a "fundamental vulnerability" to major earthquakes, Katsuhiko said in 2007. The government, the power industry and the academic community had seriously underestimated the potential risks posed by major quakes.

Katsuhiko, who is professor of urban safety at Kobe University, has highlighted three incidents at reactors between 2005 and 2007. Atomic plants at Onagawa, Shika and Kashiwazaki-Kariwa were all struck by earthquakes that triggered tremors stronger than those to which the reactor had been designed to survive.

In the case of the incident at the Kushiwazaki reactor in northwestern Japan, a 6.8-scale earthquake on 16 July 2007 set off a fire that blazed for two hours and allowed radioactive water to leak from the plant. However, no action was taken in the wake of any of these incidents despite Katsuhiko's warning at the time that the nation's reactors had "fatal flaws" in their design[..] The trouble is, says Katsuhiko, that Japan began building up its atomic energy system 40 years ago, when seismic activity in the country was comparatively low. This affected the designs of plants which were not built to robust enough standards, the seismologist argues.
Many countries are currently looking to nuclear power to carry the load as energy production from conventional fossil fuels declines. Japan has previously unveiled very ambitious plans to expand nuclear capacity:

The Japan Atomic Energy Agency has modelled a 54 percent reduction in CO2 emissions from 2000 levels by 2050, leading on to a 90 percent reduction by 2100. This would lead to nuclear energy contributing about 60 percent of primary energy in 2100 (compared with 10 percent now), 10 percent from renewables (now 5 percent) and 30 percent fossil fuels (now 85 percent).Proponents argue that the energy returned on energy invested (EROEI) for nuclear power is sufficient to power our societies, that nuclear power can be scaled up quickly enough as fossil fuel supplies decline, that there will be sufficient uranium reserves for a massive expansion of capacity, that nuclear is the only option for reducing carbon dioxide emissions, and that nuclear power can be operated with no safety concerns through probabilistic safety assessment (PSA).

I disagree with all these assertions. Looking at the full life-cycle energy inputs for nuclear power, it seems to be barely above the minimum EROEI for maintaining society, and the costs (in both money and energy terms) are front-loaded.

Scaling up nuclear capacity takes extrordinary amounts of both money and time. While construction can be speeded up, where this has been done (as it was in Russia), the deleterious effect on construction standards was significant. Uranium reserves, especially the high-grade ores, are depleting rapidly. The reduction in carbon dioxide emissions over the full life-cycle do not impress me. In addition, nuclear authorities make risk decisions without informing the public. They have consistently made risk calculations that have grossly underestimated the potential for accidents of the kind that can have generational impacts.

In my view, nuclear power represents an unjustified faith in the power of human societies to control extremely complex technologies over the very long term. Any activity requiring a great deal of complex and cooperative control will do badly in difficult economic times.
Update:
There another relatively reassuring analysis of the low risk of radioactive fallout available at Business Insider.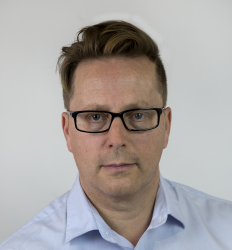 Latest posts by David Llewellyn-Smith
(see all)