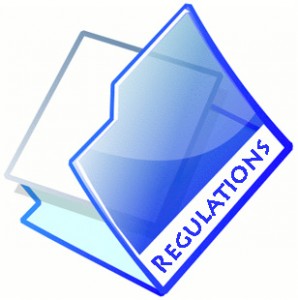 John Durie commented yesterday on likely changes in the leadership ranks at ASIC:
ASIC chief Tony D'Aloisio formally advised staff today for the first time he would not seek a new term as corporate plod when his contract expires in May.

The staff notice came in the wake of media reports over the weekend that former investment banker Greg Medcraft will replace D'Aloisio.

He will be the first banker to take the post and as such will face criticism that the ASIC chief should be a lawyer.

The only other non lawyer to take the post at the helm of ASIC and its predecessor bodies was Adelaide accountant Geoff Lucy.

The argument in favour of a lawyer is that final calls on litigation or regulation come down to the person in the chair and if that person isn't a lawyer he or she will be a captive to staff advice.

ASIC deputy Belinda Gibson had no interest in taking on the job, and internally Shane Tregillis was seen as the obvious inside alternative to the post.

This said, Medcraft would be an inspired choice given he is highly personable, understands markets, in particular complex financial products, and is the best communicator in the commission right now.

ASIC does a lot more than take high profile legal cases but, sadly, judgements on its effectiveness are often made on the grounds whether it wins or loses those cases.

It certainly helps to win more than you lose, but most of the corporate plod's job is away from the big cases.

Judgement calls are needed on day-to-day decisions, which benefit from market intelligence and a degree of pragmatism and commercial nous. This doesn't necessarily reside in a lawyer's head.

Market savvy as corporate plod would be invaluable, particularly given the need to actually be in front of the market rather than playing clean up as it has done too often in the past.
John Durie is right. A precise knowledge of sophisticated financial products is a prerequisite for the regulator of Australian securitisers.
However, as anyone who has read The Great Crash of 2008 or has seen the movie Inside Job can attest, one must also ask the question of whether it is appropriate for former market practitioners to become regulators.
That is not to cast aspersions on Mr Medcraft. He has a distinguished history of pioneering and innovation in securitisation here and abroad. His knowledge is no doubt peerless. Moreover, as Chairman of the American Securitisation Forum in 2005, he was at the coal face of the most destructive collapse in lending standards in history. Such experience could prove very useful in Australia.
Mr Medcraft was good enough to grant me an interview when I was composing parts of The Great Crash of 2008 with Ross Garnaut.  During the interview, he expressed confidence in Australia's different rules for securitisers:
There was also a structural difference in the Australian process in that those who wrote the mortgages often retained the residual tranche or some stake in the mortgage pool. Thus the originator received revenue over time, through the cash flow generated by the mortgages, rather than exclusively through up-front fees as in the US. The former head of global securitisation at Société Générale and current Australian Securities and Investments Commissioner, Greg Medcraft, maintains,'that this "skin in the game" helped keep Australian brokers from the excessive abuses of underwriting standards apparent in the US'. However, as we have seen, the US investment banks that owned mortgage brokers also had 'skin in the game' in the retained residual tranches that would prove to be their downfall. The investment bank, Merrill Lynch, controlled the large national originator, OwnIt. Yet some of OwnIt's securities had amongst the highest default rates recorded in the Crash, above 60 per cent. The investment mania fundamentally altered notions of prudence in the lender as much as it did the borrower.
According to the SMH yesterday, since joining ASIC, Mr Medcraft has put his experience to good use, leading the charge against the cowboy CFD market:
While the accountant Jeffrey Lucy, a former PricewaterhouseCoopers partner who was chairman from 2003 until 2007, was criticised by consumer advocates for his "light touch" approach to regulation, Mr Medcraft has shown a sterner approach.

Since being appointed a commissioner in February 2009, Mr Medcraft has led ASIC's charge on contracts for difference, repeatedly warning consumers of the dangers posed by the highly leveraged products.
My sources tell me that this is fair dinkum. Mr Medcraft  has stuck his neck out on CFDs. Let's hope we get a similar stern approach with the mortgage brokers.
Following is his profile:
Greg Medcraft is an Australian with a long history working across global securitisation markets. His most recent role before joining the Australian Securisation Forum (ASF) was as Managing Director and Global Head of Securitization at Société Générale Corporate and Investment Banking. In this role he led a global team of 110 professionals located in the United States, Europe, Asia, Latin America and Australia. The group was active in the origination, structuring, distribution, and investment in securities backed by commercial assets (e.g. commercial mortgages, trade receivables, equipment leases, corporate and small business loans) and consumer assets (e.g. residential mortgages, auto loans, credit card receivables, and student loans). When Greg left Société Générale to return to Australia, the group was managing US $35 billion of asset backed investments for SG and third parties.

Prior to going to the US in 1999, Greg was based in Sydney and headed the Société Générale Australian/Asian Securitisation Group, which he established in 1990 and which pioneered a number of firsts in the securitisation markets. In 1989, while based with Société Générale in Paris, he launched the first European non-mortgage asset backed deal in Europe. Prior to joining Société Générale in 1980, he worked with KPMG in Melbourne, Australia.

Greg is the co-founder of the American Securitization Forum and was its Chairman from 2005 until his recent return to Australia. In January Greg was appointed Chairman Emeritus of the American Forum and remains a member of that board and management committee. The American Forum is an industry group representing some 350 member institutions comprising all major stakeholders in the US$1 trillion US securitisation market. The American Forum has played a key role during the current credit crisis having worked with US Treasury Secretary Henry Paulson on a rescue package for troubled homeowners in the United States.

Greg has a strong interest in community activities having served as mayor of two cities in Australia, Box Hill in Victoria and Woollahra in New South Wales. A Chartered Accountant, Greg received a Bachelor of Commerce degree from Melbourne University.
David Llewellyn-Smith is Chief Strategist at the MB Fund and MB Super. David is the founding publisher and editor of MacroBusiness and was the fouding publisher and global economy editor of The Diplomat, the Asia Pacific's leading geo-politics and economics portal.

He is also a former gold trader and economic commentator at The Sydney Morning Herald, The Age, the ABC and Business Spectator. He is the co-author of The Great Crash of 2008 with Ross Garnaut and was the editor of the second Garnaut Climate Change Review.
Latest posts by Houses and Holes (see all)