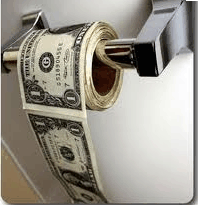 Following on from my previous post on the impending US municipal bond crisis, I want to provide a brief overview of the debt time bomb facing the US Federal Government.

According to the chart, the Treasury projects Federal Government debt to stabilise at around 80% of GDP by 2020.
And here's an overall picture of US debt-to-GDP ratios (both public and private) as at early 2010, courtesy of Steve Keen: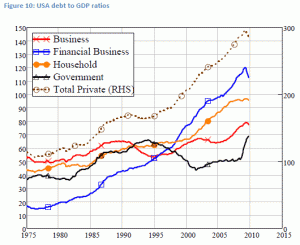 As noted by Denninger:
Welcome to compound function hell…How many times do you think we can do this [continually increase debt]?

We hit the wall in 2007, which was why the recession happened. What makes you think we can keep borrowing and spending and not run into that wall again?

The really awful news is in here, interest payments rise according to OMB projections, from about $180 billion to over $800 billion in 2020 [see below chart].

No way. The budget is about $3.7 trillion.  Of that we take in about $2 trillion in taxes.  The rest is being borrowed at present.  There's no way we can possibly put more than 20% of federal revenue toward interest, and this presumes a 3% interest rate on that debt, which is insanely optimistic after we manage to pile on another double.  If we get a "Greece" style response and rates shoot upward, well, you can forget about it.

We won't get there folks.  It's not possible.  The market won't allow it and The Fed can't control it.
According to the Treasury, around half of the Federal Government's debt is owned by foreigners (see below chart).  And the acceleration of foreign ownership coincided with the 50% Chinese devaluation of the Yuan against the USD in early 1994 (denoted by the black vertical line).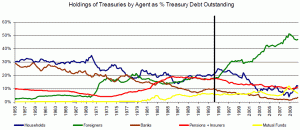 The Chinese Government achieved this devaluation by 'sterilising' its trade surpluses via selling the Chinese yuan and buying USD denominated assets, including Treasury Bonds. Not surprisingly, then, China's share of foreign Treasury holdings has risen from around 5% in 1994 to around 28% as at end-2009, in the process becoming the US' single largest creditor (see below chart).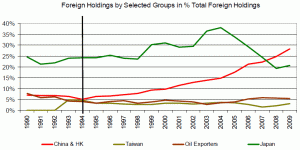 So does the US' high indebtedness to China place both nations on a political and economic collision course? Denninger seems to think so.
We're not at war.  But in the future we're damn-near certain to wind up in one with this chart, and the bad news is that it will come about as a consequence of that foreign ownership and their reaction when the reality strikes – that we cannot pay.   
Denninger is maybe being a little melodramatic in suggesting that the US and China will end up at war over this issue. However, in being so reliant on financing from China to help promote growth and fund its budget deficits, the US is handing China considerable political leverage.    
There is also the risk that China might increasingly view the US as a bad credit risk and decide to offload a large share of its Treasury holdings, which could, other things equal, lead to a sharp depreciation of the USD and force the US to raise interest rates in order to attract capital from other investors. 
However, the likelihood of this scenario playing out is probably slim since a large sell-off by China could:
decrease the value of China's remaining dollar-denominated assets, leading to large investment losses;
diminish US demand for Chinese imports, either through a rise in the value of the yuan against the USD or a reduction in US economic growth via higher interest rates; or
provoke protectionist measures in the US against China.
Either way, it will be near impossible for the US to repay its debts. With its dependency ratio on the rise following the retirement of the baby boomer generation, the Federal Government is likely to get hit hard by falling taxation revenues, arising from the shrinking workforce, along with rising social security and health care spending related to the ageing population.
Instead, the Federal Reserve will likely continue to 'print' (issue) currency in order to monetise its debts. However, by continually increasing the money supply, inflation will ultimately rise precipitously, in turn erroding the wealth of anyone holding USD denominated assets.
Talk about being caught between a rock and a hard place.
Cheers Leith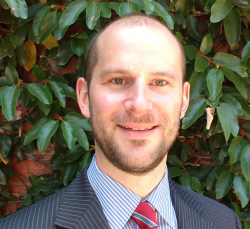 Latest posts by Leith van Onselen
(see all)