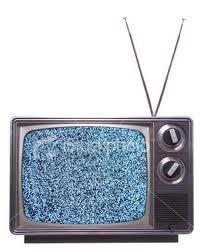 What do you avoid in an industry sector that has a doubtful future? Debt might be one obvious answer. But no-one has told Australia's television networks. The merger between West Australian News and the Seven Group will only create synergies of $15 million. The merged entity will sit on a net debt to EBITDA of a bracing three to one. The cash flow from the Perth newspaper will help, of course. WAN has EBIT margins of about 36%, Seven a miserly 1.9%, according to Deutsche Bank. WAN is highly leveraged with net debt to equity of 135% but that is well covered with net interest cover of over 10 times.
Debt is pretty strong for all the TV networks. Ten's net debt to equity is 50%, net interest cover is 5.5 times, with EBIT margins of 15.4%. Nine is geared up to the eyeballs by private equity firm CVC. Brave for an industry that is subject to fierce competitive threats.
Deutsche Bank has a hold on WAN, saying the valuation is not compelling. The main investment plus, apart for the obvious advantages to Stokes of shifting his assets and span of control around for personal gain, seems be size.
Morningstar has a hold recommendation, advising WAN shareholders against voting for the deal. Morningstar believes the play is to transform a low risk, high clash flow business into one with high earnings risk and debt:
This is a great transaction for Seven Group and KKR, which are effectively transferring their holding in a private investment vehicle into a public vehicle via WAN's corporate structure.
Quite.
Deutsche speculates that there might be more investor interest in a diversified large cap media stock. But does this outweigh the potential downsides of a "conglomerate discount" and the higher financial risk? Hard to get enthusiastic, although the instutions will probably fall for the "big is good" logic, as they usually do.
There is a growing belief that predictions of TV's demise were thoroughly overdone. The global sentiment is becoming positive. A Deloitte report said television is likely to powerfully influence content creation in other media.
Television's share of audience attention will expand with the global television audience likely to increase by 40 million to 3.7 billion viewers. Even then, half of the world's population will remain untapped, leaving significant room for continued growth.
Maybe the time has come for a Chinese and Indian version of  Home and Away.
Morning Star Equities Research 230211