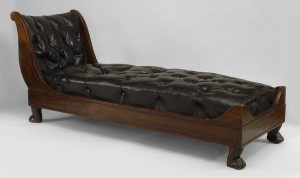 FitchRatings recently released its 2011 Australia outlook report on structured Finance.  The overall message from the report itself is not particularly interesting and has received little press.
The  report rates RMBS as stable, ABS stable but with some weakness and CBMS Stable/Negative, and has some discussion of the Queensland flooding on the RMBS market.
Flooding in Queensland in late 2010 and January 2011 has the potential to impact some Australian structured finance transactions. While the number of houses affected by the flooding is relatively small (Fitch estimates between 30,000 and 40,000) there are RMBS transactions that have some concentration in Queensland and are thus more likely to be affected.

While exposure to increased defaults and losses will be limited, the floods expose a weakness in Australian RMBS transactions in that they rely heavily on Lenders' Mortgage Insurance (LMI); however, LMI does not cover the cost of repairs and has the potential to result in losses flowing directly to subordinated notes. It is too early to assess the true impact of flood damage on RMBS pools, which Fitch believes may take at least six months to realise.
But as usual the devil is in the detail, and there are a couple interesting paragraphs within the report. Early in October I asked whether the RBA's financial stability report stated that the government "sub-primed" Australia with the words.
The peak in approvals for high-LVR loans was associated with the surge of first-home buyers over the first part of 2009, at a time when housing loan interest rates were around historically low levels and government grants had been temporarily raised. The entry of such a large group of new borrowers with little housing equity was an unusual development, but although housing interest rates have increased by around 150 basis points over the past year, liaison and available data suggest little evidence to date of worse loan performance among this group than earlier cohorts of first-home buyers displayed.
I went on to discuss the outcome of the report
.. it seems the government may have "sub-primed" the economy and the RBA is ignoring the risk based on the "faith" that housing will not fall in price, and that first home buyers have not indebted themselves into oblivion.
So you can imagine my surprise when I read the following paragraph in the FitchRatings report.
The 2009 vintage of mortgages were originated at historically low interest rates and to an unusually high portion of first time buyers (roughly 25%). Since their origination, the standard variable rate charged on mortgages has increased more than 2% and borrowers are now paying a rate equal to or higher than rates used by originators to test serviceability.  Most lenders in Australia use a buffer of 1.5% to 2% over the current interest rates when assessing a borrower's ability to service their debt. Any additional rate increases could overburden some borrowers, which may result in increased arrears. Potentially offsetting this risk is the fact that these loans were originated during a period of tighter lending standards. Fitch is closely watching this cohort and expects that it may perform poorly.
I am not sure why FitchRatings is claiming that 2009 was a period of "tighter lending standards". I can't see how 95% LVR loans using a government grant as the deposit, or a considerable part thereof;  is considered prudent lending. But given that houses are the "sacred cow" in the Australian psyche and are to be protected ahead of everything else, I would expect to see a rise in other loan type and credit card defaults as a lead up to mortgage issues.
And that is why the following paragraph in the Asset Backed Securities section is worrying.
In general for rated ABS transactions in 2010, loss rates have increased to levels at the higher end of historic vintage losses experienced by the respective originator. Concurrently, delinquencies of auto receivables have also trended slightly higher over the same period.  The increase in arrears and loss rates have occurred despite the decline in the unemployment rate and fixed rate loan products, which have the effect of insulating borrowers from interest rate rises. This can be partly attributed to the increased mortgage stress resulting from successive interest rate rises. Fitch believes that the expected further increase in mortgage stress may indirectly cause an increase in repossession frequency and arrears rates for auto receivables.
In addition to the latest news on credit cards that I posted on last week, this reads like a the slow strangulation of sections of the Australian public under the weight of debt;  and I do wonder if those 2009 cohorts aren't already in deep trouble, and what FitchRatings is reporting on is the first signs of that.
Finally a little freudian slip from Fitch with the sentence.
In 2009 the Australian government was operating a number of initiatives aimed at bolstering home prices.
Wooaa !! Hold on FitchRatings. I was aware that Australia had a period of historically low interest rates during this period, but it was also operating the first home buyers grant boost. According to the government this was required to  "give more opportunities for Australians to enter the housing market for the first time".
Good to see FitchRatings could admit the truth, but they obviously didn't consult the government on this release.