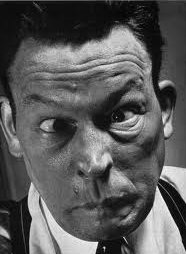 This morning I reported that after many attempts to keep a stiff upper lip ANZ finally capitulated on house prices for 2011.  This afternoon I note that the rest of the Australia seems to have joined in.
House prices in Australia are expected to fall moderately over the next year, with the biggest declines to be recorded in Brisbane, Melbourne and Perth, according to a country-wide survey by National Australia Bank.

Expectations for house prices turned negative in the December 2010 quarter as tight credit and rising interest rates took their toll, NAB's residential property survey found.

National house prices are likely to decline 0.5 per cent over the next 12 months, according to the poll of 237 property professionals. That prediction compares with a 1.5 per cent increase 12 months out forecast three months earlier.

"There has…been a significant downward revision in house price expectations over the next 12 months," said National Australia Bank chief economist Alan Oster. "The house price expectations of our survey respondents have been downgraded significantly from our previous survey."
As I said in that previous post this is not really a surprise because the main fundamental that is supporting the market in its current state is credit issuance. There simply is not enough of it to keep the market afloat in its current state.
But if a small fall in property prices was the worst outcome I could have envisaged from all of this then I probably would have never started blogging.  The real issue is much broader, something I called the "real" problem when I first talked about it back in June last year. 
The simple point is that Australia is living in delusion. It is believed that it successfully navigated the GFC with little fallout, but what actually happened was a "kick of the can" via a new surge in government incentivised credit which was only possible because of its lucky commodities position. 
Household debt has grown by another 20 percent since the GFC and now stands at 156 percent of  disposable income.  Although there has been a massive demand for Australian commodities the country is still unable to balance the terms of trade, and the ever-growing non-resident deficit of the banks stands at $337 billion dollars.
Although other people seem to be able to turn a blind eye to this, I personally see this as the ultimate definition of a credit driven disaster that will inevitably, slowly put surely, eat up the economy. Some may say that I am being a "doom sayer" in regards to this, but I feel it is important to state these facts to offset the "bury your head in the sand" hyper-optimistic vested interest dribble I read in the mainstream media on a daily basis.
There is evidence to suggest that the "eating up" has begun. As the Australian consumer either cannot and/or will not take on more debt to keep the ponzi machine running the lack of new money is now making its way into the real economy. Back in December it became obvious that the more leveraged areas of Australia were starting to collapse starting with Queensland's gold coast .  Today I note it continues in other areas.
Real estate developer Mirvac Group will take a $215 million provision against inventories on slow sales and property oversupply in regional markets.

…

Mirvac said select regional markets had not recovered in line with metropolitan markets, with slower than expected sales in the traditionally strong spring and summer periods.

That had prompted the company to reassess the carrying values of its inventories.
And it should prompt everyone else to reassess the stability of the Australian economy.