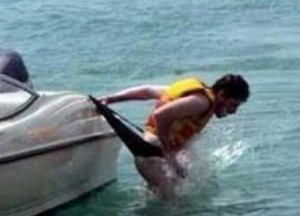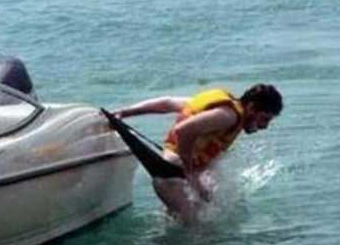 A couple of recent developments are worth assessing with regard to the outlook for banks and their ability to manage interest rate margins. Some weeks ago this blogger wrote in reference to the floods and the RBA:
…  the world is quickly swinging from a GFC-deflation toward a recovery led by commodity price inflation … Australia's commodity majors are moving to capitalise on this by pushing short term contacts for iron ore (and coal). When they succeed the national economy will face an explosion of cash…

Late last year, Glenn Stevens observed that Australian monetary authorities are vulnerable to the charge that they haven't raised interest rates early enough in past business cycles … So, in the new normal course of events, we would expect to see rate rises flowing through as soon as the new commodity contracts see ore and coal prices soaring.

…[But] the RBA is also likely looking at accelerated declines in QLD asset prices in the medium term. And there will also be immense political pressure to not raise rates as suffering Queenslanders rebuild.

The RBA is facing a tough choice sooner rather than later. Raise rates and face opprobrium. Or, wait, and get hoisted on its own petard.
Happily for the RBA, the benign December inflation figure takes the heat out of this thesis for the time being.
However, it is not good news for banks. There are two issues of concern.
The first is that the same context of post-flood sensitivity also makes it difficult for the big four to raise rates unilaterally. CBA led the November round of rises and it is clear now (if it was not obvious all along) that it is paying the price in brand damage expressed through declining customer satisfaction, as the SMH reported yesterday:
The Commonwealth was pilloried for raising home loan rates 0.45 percentage points on Melbourne Cup Day. Other banks delayed their rate increases after the strong reaction.

The bank's home loan customer satisfaction ratings for November and December fell 17.4 percentage points from their October level.

ANZ Bank's ratings fell 8.2 percentage points over the same period, Westpac fell 7.6, and National Australia Bank fell 0.6.

The Commonwealth's fall overshadowed NAB's computer travails in November, which made it the biggest one-month loser in customer satisfaction rankings among the big four.

The result pushed the Commonwealth from second to third in overall customer satisfaction rankings among the big four and puts the bank below satisfaction ratings it received six months earlier.

ANZ was first, followed by Westpac, the Commonwealth and NAB.
The second bit of bad news is that it is a certainty that the RBA is now on hold, so for the time being the banks will have no official rate rises to piggy back.
It doesn't take Einstein to put these factors together and conclude that if the banks were to raise rates unilaterally in the first half of the year customer satisfaction will descend to the seventh level of hell.
Whether the banks will pay attention to these circumstances is another question. The first rule of oligopoly business is never drop your prices (or, in this case, crimp your margins). But which bank CEO is going to risk leading another round of rises given the brand damage sustained by CBA?
One would guess it isn't going to be Gail Kelly who, according to Banking Day, is already on thin ice.
Cameron Clyne's NAB is already last despite his attempts to position the bank as a fee discounter. And that bank's lack of any alternative strategic direction surely means he can't afford to fall further behind.
That leaves Smith, who certainly has the chutzpah. But if this blogger was an ANZ shareholder, he would not feel good about ceding a leadership position in satisfaction.
You may recall that in November the other banks left CBA hanging in the wind for a week or two before following with similar rate rises. By doing so, they've now created a gigantic game of chicken for themselves and their brands. Competition of sorts; who will gouge the least.
In slightly better news for the big four, this blogger is still of the view that national commodity income is very likely to surprise on the upside over 2011 as China blows off. That means huge income flows to mining shareholders, as well as state and federal governments and strong ongoing business investment.
There is also the hope that, with rates on hold, the housing market finds a plateau (though the recent spate of bank capitulations described by Delusional Economics is worrying).
If that were the case, the second half may bring greater joy to the banks.