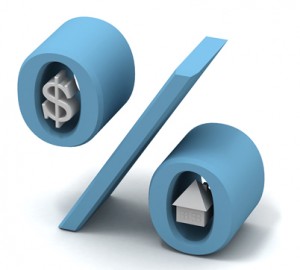 In late July last year the ANZ bank released one of its reports on property investing called the Australian property outlook. Its summary for the Australian residential housing market was:
With interest rates expected to rise, we expect house price growth will (temporarily) slow to low single digits in 2011. Nonetheless in the absence of a major economic downturn, a major shortage of housing will see prices and rents grind ever higher.
I took little notice of the report at the time, because it seemed to be the usual banks concoction of low researched half truths with a complete lack of discussion of any negative factors, as it was with the report I dissected from Goldman Sachs last year. All of the key "spruiker" pieces were there, population growth, undersupply, underlying demand; yet absolutely no mention of long term trends in credit issuance, credit availability, demographics or a discussion of the basis of their assumptions.
The major issue I  have with all of these banking reports is their untested conclusion that Australia is not building enough houses, yet as we discussed in the Goldman report the only year that I can find that is supported by actual data in 2009.
Most recently I noted:
Last year, according to RPData, Australia built 170,000 houses while population growth was falling very quickly. In the year to June the population grew by 377100 , which means that once again Australia overbuilt.
Now I assume if you were a determined property bull you could come up with a few scenarios to explain that issue away, but as I have discussed previously the largest issue that real estate faces is credit issuance.
The long term trend in credit issuance for housing is down and if you drill down on the credit data you can see that the current credit market simply cannot support further price growth with the existing number of houses on the market. Another piece of evidence for this was the recent trend I noticed in Victoria where it seems "de-mortgaging" has begun.
On top of that there is changing demographics. As we noted in the Goldman report a large numbers of baby boomer will retire over the next 15 years. This cohort holds the highest percentage of housing assets, and the highest percentage of assets as houses. Many of them will be looking to take their long held properties and convert them to cash to fund their retirements once the advantages of negative gearing disappear. As the majority of this cohort have held property for a long period of time they would have seen massive capital gains. Therefore if push comes to shove in a highly stocked market they have the ability and the drive to take a 10-20% hit on the current perceived market value; and it is obvious what that will do to the overall price of the market.
So all up I simply do not see the required fundamentals available to support the market in its current state. That does not  mean the market state and/or environment cannot change, but at this stage without some form of government intervention I simply cannot see a good time ahead for property prices.
The banks have been very clear about where they see interest rates going over the next 18 months. ANZ's own head man said at the recent senate inquiry into competition in banking that:
loan margins would be subjected to a steady increase in "pressure" until the first half of 2012.
So with all that in mind it is little wonder that 6 months after writing a report stating that the market would still see growth in 2011 , ANZ have finally capitulated and decided it is time to start the "soften".
Australia's home prices are expected to remain flat this year amid signs the slowdown in price gains could become entrenched, ANZ Bank says.

The bank estimates house prices will plateau this year, at just over $550,000 on average, as contending forces of rising interest rates and a strong demand for employees work themselves out in the market.

"Further price weakness is expected over 2011 as the prospect of additional rate rises weigh on both affordability and investor sentiment," said ANZ senior real estate economist Ange Montalti.

"While the market is vulnerable to weaker momentum becoming more entrenched, good support from healthy economic growth and a further tightening in rental markets should begin to shift perceptions over 2011-12," Mr Montalti said.
0% growth is now the expectation of ANZ (obviously with an overtone of spruik).  I will let you decide whether you think a growth rate far below inflation is sustainable for any length of time.
With term deposit rates near 6.5% you have to wonder if Gail Kelly at Westpac has really thought through her request for tax incentives to save.