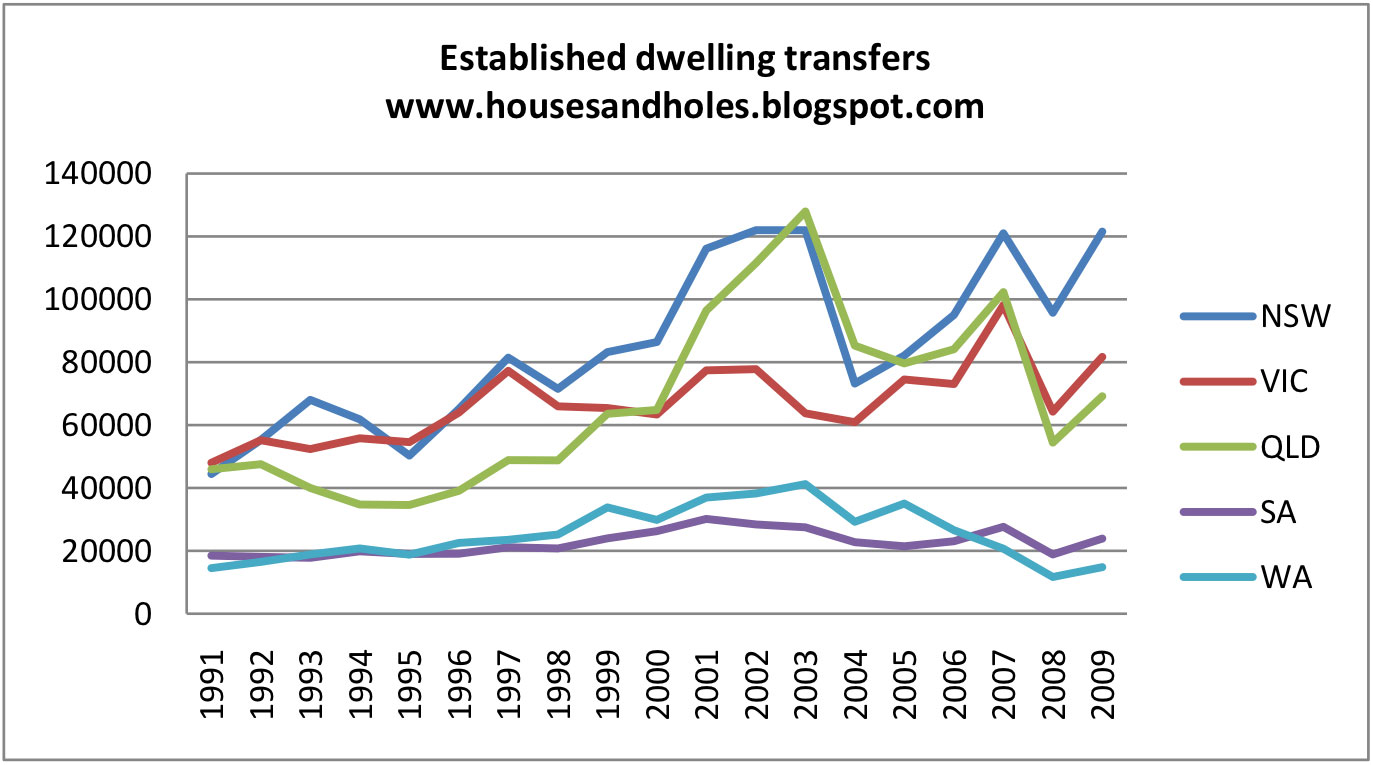 After this blog's recent Housing Velocity post, in which a comparison was made between total housing turnover and population growth, reader Torchwood1979 made the eminently sensible suggestion that we strip dwelling commencements from the figures and see what happens.
Well, here it is: Established dwelling sales from 1991 to 2009 in major Australian states. One chart to rule them all.
This blog cannot find a single good thing to say about it.
First, it is surely conclusive proof (if any were needed) that Australia has been in the throws of a raging housing bubble since the mid-nineties. Over the period of this chart, national population grew 24%, far from enough to justify a doubling in national housing velocity. Sure, high commodity income helped in the last six years, but without increased productive capacity in the economy that is nothing more than an one-off inheritance. Sure, we've got greater labour mobility, but not that much.
There is no reason to explain this sustained rise other than an accelerated trade in houses just because they were going up.
When we overlay the crucial economic moments is also becomes clear just how many fortunate updrafts have kept this dirigible in the air. Not least amongst the thermals is policy interference, which gives us some notion of why nobody in power can bring themselves to acknowledge the ominous shape hanging overhead.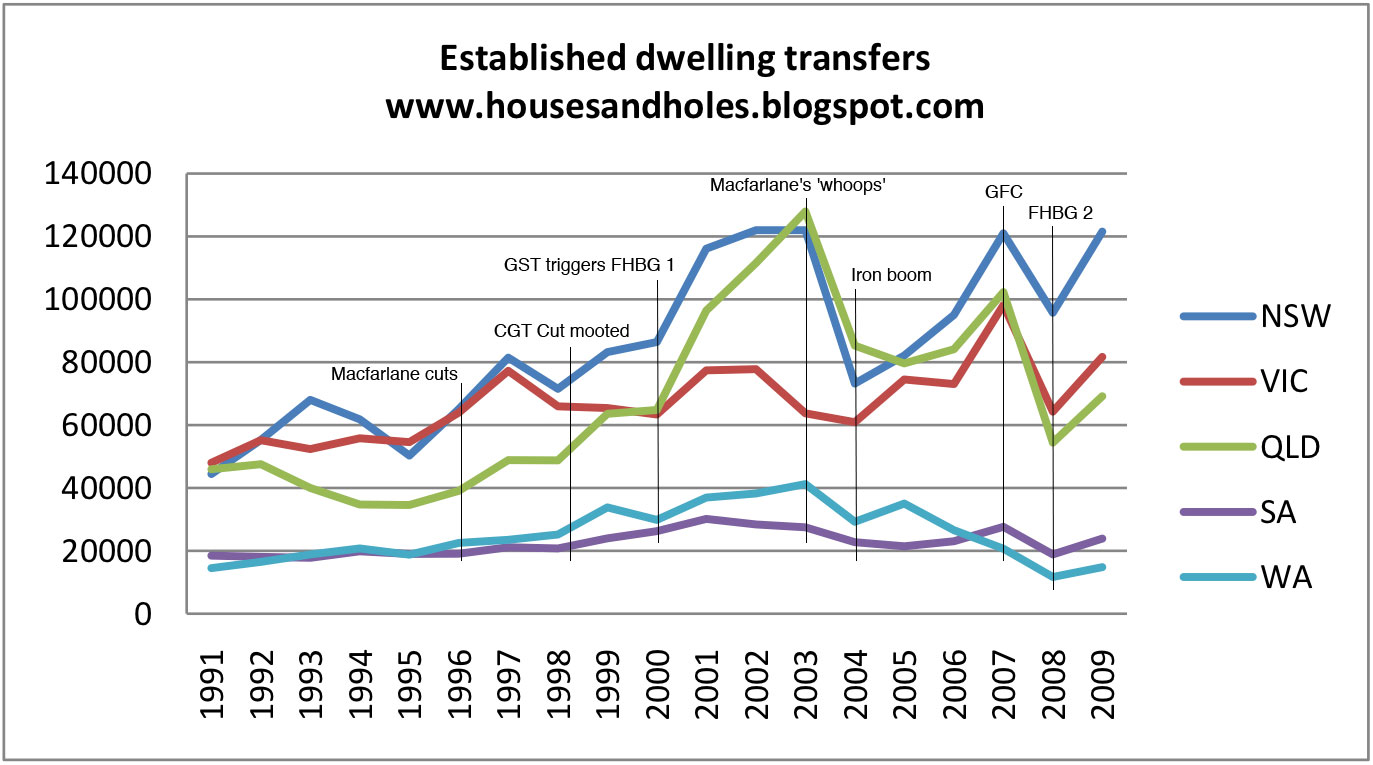 There is also the incredibly good fortune of the commodities boom pumping more gas into the crashing balloon.
How many more lives does this flaming Hindenberg have?
N.B. All data is APM and ABS.
Update
After another eminently sensible suggestion, this time from reader "The Lorax", find below a graph presenting the percentage of housing turning over versus the overall occupied housing stock. Stock grew 27% in the states over the period and, despite that, turnover still leapt.

Will aim to get state by state charts done but, bugger ya, that's enough Excel for now.
David Llewellyn-Smith is Chief Strategist at the MB Fund and MB Super. David is the founding publisher and editor of MacroBusiness and was the founding publisher and global economy editor of The Diplomat, the Asia Pacific's leading geo-politics and economics portal.

He is also a former gold trader and economic commentator at The Sydney Morning Herald, The Age, the ABC and Business Spectator. He is the co-author of The Great Crash of 2008 with Ross Garnaut and was the editor of the second Garnaut Climate Change Review.
Latest posts by David Llewellyn-Smith (see all)