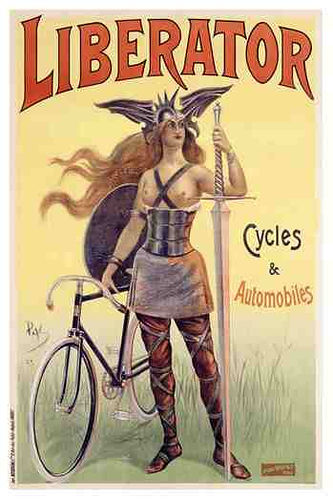 Jessica Irvine of the SMH takes on the bubble today and, well…lets down her sisters. According to Irvine:
The basic argument of bubble theorists is that prices must return to their historic average as compared to incomes. On most measures, house price growth has far outstripped growth in incomes.

The crudest way to measure this is to compare the median house price to the average annual wage. So, for instance, the full-time, adult ordinary wage is now $65,300, according to the Bureau of Statistics, while the median Australian home prices is $413,000, according to RP Data-Rismark. Combining the two, house prices are now nearly seven times average income.

This compares to just under four times in mid-1994 (when the average wage was $32,400 and the median house price $125,000). Such analysis delivers something close to Grantham's claim that Australian house prices cost about 7.5 times average income.

But this crude calculation overstates the deterioration in affordability by ignoring several important developments.

First is the rise of dual income households. That's right ladies, the fairer sex is partly to blame for rising house prices. The incomes women have earned from going to work has boosted the ability of households to pay for bigger and more expensive housing. It is also the case that households derive income from sources other than wages, such as government transfers, interest on deposits and share dividends.

That is why the Reserve Bank prefers to use household disposable income (i.e. after-tax) when considering movements in affordability. This measure paints a better picture of affordability – with the median house price just over four times the average household income of $95,100 a year.
Irvine goes on to cite the old arguments of freely available credit and supply constraints before concluding on the fence with the new 'over-valued but not a bubble' meme.
This blogger is very disappointed at the lack of sharp interrogative effort.
For instance, Irvine simply accepts that the dual income thesis is fair dincum. There is no effort to examine its rigour. I took this blogger five minutes of research at the ABS website to discover that female workforce participation has increased 5.5% since 1995, the majority of which has been in part time positions.
Moreover, over the same period, if you study the chart really hard, you can see women's percentage of total national income has moved ever so slightly upwards.
Are these rather paltry gains enough to explain house appreciation of roughly 200% over the period? And the swelling of multiples to income she quotes? Not to mention the RBA using household income as its denominator for measuring bubbleness?
Even if we accept Irvine's line, she might have stopped to ask whether rising female incomes – such as they are – are causal in house price rises. She offers no evidence for this conclusion, only points to a (weak) correlation.
It could just as easily be argued that families are chasing bubble prices higher because they have no other choice if they want to own a home.
David Llewellyn-Smith is Chief Strategist at the MB Fund and MB Super. David is the founding publisher and editor of MacroBusiness and was the fouding publisher and global economy editor of The Diplomat, the Asia Pacific's leading geo-politics and economics portal.

He is also a former gold trader and economic commentator at The Sydney Morning Herald, The Age, the ABC and Business Spectator. He is the co-author of The Great Crash of 2008 with Ross Garnaut and was the editor of the second Garnaut Climate Change Review.
Latest posts by Houses and Holes (see all)