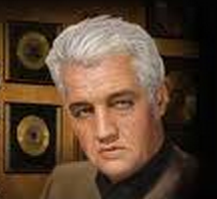 From the AFR today:
Vale, the world's largest iron ore producer, will maintain cost and capital-spending austerity this year even as the outlook for prices is improving, its chief executive officer said.

…His remarks come as Vale reported a net loss of $US6.45 billion in the quarter, its largest since Brazil's government sold control to private investors in 1997 and more than twice the shortfall of the year-earlier period. The loss came as a result of a one-time income tax settlement and the writeoff of an abandoned potash project in Argentina.

…Vale is working with a "nearly 100 per cent chance" of meeting output targets for iron ore during the next two years, Jose Carlos Martins, the company's head of ferrous metals, said on a conference call with investors on Thursday. He added that ore quality will again become a defining element in pricing, helping boost the value of Vale's high-grade iron ore in China, its main market.

Executives also said that market conditions will make it difficult for iron ore prices to fall below $US110 a tonne in the spot market.
Price outlook improving? Price floor lowered to $110? Elvis seen alive in the Pilbara. Whatever they say must be true!
Related Posts via Categories