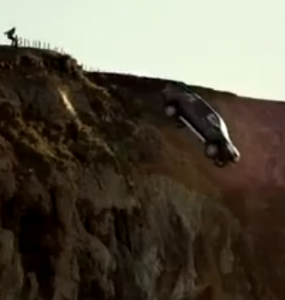 The car subsidy war has gone hot. From the AFR:
The entire board of Toyota Australia met union officials on Thursday to seek "urgent action" to boost productivity and cut costs as part of a push to cut costs per vehicle by $3800 by 2018.

Like Holden, the company will push workers to approve variations to the terms and conditions set by its existing enterprise agreement to "provide greater flexibility and increase its global competitiveness". The company said some of the proposed changes would remove "outdated and uncompetitive practices and allowances that increase Toyota's labour costs and reduce its global competitiveness".

…"Although we have made progress, the speed of change has not been fast enough. We need to take urgent action because we are now seeing gaps in our transformation plans. We must develop detailed plans to close these gaps if we want to remain at the negotiating table for future investments."
And from The Australian:
The Australian can reveal that outgoing Holden managing director Mike Devereux told senior Coalition MPs before the election – including the Prime Minister and former industry spokeswoman Sophie Mirabella – that an annual payment was needed for Holden to continue in Australia, and to invest in building two next-generation vehicles at its Elizabeth plant in northern Adelaide.

This was reiterated in meetings with the government early last month.

Earlier this year, Mr Devereux characterised taxpayer assistance as a "rent" paid by governments to sustain the industry. "Governments rent our industry to create jobs," he said then.

In another key sticking point between the company and the government, Holden has flagged the end of its Australian export program, telling the Coalition that it has no plans to export beyond 2016. Instead, the company wants government support for a scaled-down domestic industry producing about 65,000 cars a year.

It produced 84,000 cars last year and exported 14,500.
Related Posts via Categories