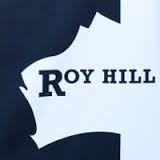 From the SMH:
Shareholders in Gina Rinehart's Roy Hill project have tipped in a further $624 million over recent months, in a bid to keep the project going until debt funding can be secured.

The extra payments were described in Roy Hill's annual results, which were published by ASIC over the past 24 hours.

The big iron ore project, which is being developed by Gina Rinehart in partnership with Korean steel giant POSCO, Japan's Marubeni and China Steel Corporation, had originally hoped to have its $US7 billion debt package secured by March 2013.

But that debt process is still underway, meaning the joint venture partners were asked to pay further instalments on their stakes sooner rather than later.
Just get on and guarantee the debt, Gina!
Related Posts via Categories