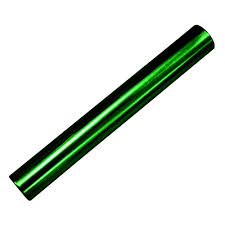 I know fewer and fewer of you bother with the sagging Business Spectator group these days but it's worth noting a change in its economics coverage today. The Kouk is moving on:
This is my last column for Business Spectator. May the economy remain strong, unemployment low and inflation well contained.
Hear, hear to that. But almost certainly not, despite Kouk's spectacular optimism.
One can only speculate about the reasons behind the Kouk's departure. Having left the same shop myself under the cloud of a contractual dispute several years ago despite a very successful column, I can say that editorial decisions range across a terrain bounded by whimsicality, politics and something called the "no dickheads policy". Perhaps Kouk sees greener pastures elsewhere but one can't help wondering how comfortably his Labor history sat with BS's new owners.
As for the new blood. One Callam Pickering has entered the fray. Here is his CV from Linkedin:
Privately Held; 11-50 employees; Online Media industry

October 2013 – Present (1 month) Melbourne
Government Agency; 501-1000 employees; Banking industry

November 2011 – December 2012 (1 year 2 months) Sydney Area, Australia
Government Agency; 501-1000 employees; Banking industry

February 2008 – February 2012 (4 years 1 month)

Worked on a variety of issues:

* Household consumption and income (Feb-08 – Mar-09)
* House prices and rents (Mar-09 – Sep-10)
* Exchange rates and stance of policy (Aug-10 – Dec-10)
* Business sector (Aug-10 – Oct-10)
* USA Analyst (Nov-10 – Feb-12)
In short, a young RBA boffin. So far, it shows a bit:
I wrote last week on why I did not feel there was a housing bubble (Busting the housing bubble myth, October 25) but some will view the rise in building approvals as further evidence that something is not quite right. However, I would recommend that our readers look through the volatility.

The growth in building approvals has been driven almost entirely by high density housing, which can be volatile on a monthly basis. Approvals for high density housing tend to fluctuate around big projects being approved. As a result, don't be surprised if high density housing approvals decreased in October.

…There has been a lot of concern recently about low interest rates fuelling a credit-driven housing bubble. To date this has yet to eventuate, with outstanding credit to investors rising by 6.1 per cent over the year and outstanding credit to owner-occupiers increasing by 4.2 per cent over the year. Both results are broadly in line with gross disposable income growth over the past year.

The graph above is key for those concerned about a housing bubble. While it does not include foreign investors or domestic investors borrowing from abroad, it captures a vast majority of housing credit. Unless this measure and loan approvals begin to pick up rapidly, particularly with regards to investors, the talk of a housing bubble will be fairly misplaced.
Hmmm, the graph above has become increasingly irrelevant, actually. It's what's happening within credit growth now that is the building risk, not overall growth itself. As folks everywhere have accelerated their repayment schedules, this has freed credit for property investors to go hog wild, driven by SMSF dispensations and financial repression, Sydney being the shining example: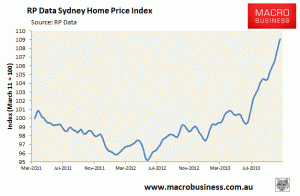 I wish Mr Pickering all the best but urge him to break free of stodgy RBA thinking. The nation has enough Martin Place loud hailers already.
Related Posts via Categories