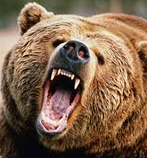 From the AFR this afternoon comes the irony of ironies:
"It is different this time, we don't have the same driving forces we saw the last time the market started to take off, in 2002-03 and in 2009-10," says Andrew Wilson, Australian Property Monitors senior economist.

Wilson says the housing market is pushing upwards in a downwards-moving economy, and unlike booms past, each state has its own set of circumstances.

State conditions are fragmented and local property markets are behaving differently.

Wilson says investors no longer stick to their home states and are willing to direct their funds to the cities where they think the next upswing will be felt.

This has most recently been the case in Sydney; now, Brisbane is beginning to become more popular.

Wilson says the one aspect each state has in common is employment concerns and economic pressures. "I can't see this kind of growth being sustained well into next year," he says.

"We're not seeing any wage growth. the prestige market in Sydney is still flat, the sharemarket is still below the levels we saw in 2009-10, and the first-home buyer's grant isn't there any more," he says.
It certainly is different this time when the good doctor uses formerly bullish phraseology in a bearish counter-jawboning of the RBA. But let's take him at his word and finish his sentence. Property price rises driven by speculators and based upon cheap credit into a deteriorating economic climate is called a ……..?
Related Posts via Categories