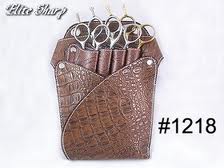 Find below Bill Evans latest missive. The conclusion that there is no cut coming next week may be in the category of "no shit Sherlock" but the rest of the note is nicely put (with the exception of the bit about bubbles).
The Reserve Bank board meets next week on November 5. For the first time since 2005 the November meeting will not be "live". That is there is no speculation about any likely move in rates. We are confident that rates will remain on hold following the meeting.

In 2012 there was reasonable expectation around a rate cut but in the event it was delayed until December. In 2011 rates were cut by 0.25%; increased by 0.25% in both 2010 and 2009; cut by 0.75% in 2008; and raised by 0.25% in 2007 and 2006. Indeed since November 2006 25% of all moves have occurred in November – remarkable given that only 9% of meetings have been held in November.

However for this November the Board has made it clear that no imminent move can be expected. Consider the following passage in the October board minutes:" Members agreed that the Bank should again neither close off the possibility of reducing rates further nor signal an imminent intention to reduce them". Of course we will be interested in the Governor's accompanying statement particularly around housing; business and consumer confidence; and the exchange rate.

At the time of the last board meeting the AUD stood at USD 0.94; since the meeting it has touched USD 0.97 but has recently moved back to around USD 0.94. He is likely to repeat his comment "a lower level of the currency than seen at present would assist in rebalancing growth in the economy".

On confidence he is also likely to repeat, "there has been an improvement in indicators of household and business sentiment, though it is too soon to judge how persistent that will be". Recent prints on confidence are not inconsistent with that view. However he recently noted "at this stage, the available information suggests that broader investment intentions in the business community remain subdued".

There were no specific comments on property prices in the October statement. However in the same recent speech he did note," My own view, thus far, has been that some rise in housing prices is part of the normal cyclical dynamic….a price rise reversing an earlier decline probably isn't something to complain about too quickly".

In short we are unlikely to receive any real "shocks" in the Governor's statement which will be released after the meeting. It is also important to note that the "easing bias" passage which we noted from the minutes, while included in the last two sets of minutes, has not been used in the Governor's statement. We will have to await the minutes on November 19 to see if that "easing bias" language is maintained. Given the Bank's interest in a lower dollar it would seem to be a sensible strategy to maintain it.

We are firmly in the Governor's camp with respect to concerns around housing "bubbles". Australia's housing sector is showing clear signs of a pick-up although the response to lower interest rates has been slower and more muted than in previous easing cycles. The value of loan approvals is up 17%yr, led by strengthening investor and 'upgrader' demand but offset by weak first home buyer activity, where approvals have actually fallen by around 20%. The total number of approvals is still well below previous peaks.

By state, activity has been considerably stronger in NSW, with conditions more mixed in WA, Victoria, Queensland and SA.

This diverse performance is best illustrated by the changes in the six month annualised price increases across the country. Our measures of the composite of various house price series show that relative to 3 months ago the momentum has slowed in some cities and exploded in Sydney. Sydney prices are up by 14.7% (six month annualised) compared to 8.2% in July. That compares with Melbourne (4.5% vs 5.1% in July); Perth (6.8% vs 10.5%); Brisbane (1.7% vs 1.2%); and Adelaide (0.2% vs 2.4%).

It should be noted that these gains have only just seen prices nationally return to their 2010 peaks. Average income has risen 10% since then. The recent strength in Sydney also follows Sydney's protracted underperformance relative to the rest of Australia over the last 10 years, (Sydney prices up by 40% compared to around 90% in Melbourne; Brisbane; Adelaide; and 150% in Perth).

We expect Australia's housing recovery to continue to be a 'stop-start' and uneven one. There are headwinds that are yet to fully impact with some markets facing increases in new dwelling supply (Vic, WA) and the mining downturn to play through fully to housing (WA, Qld). More generally, we expect Australian households to continue to exercise balance sheet restraint, with a reluctance to increase debt relative to incomes limiting price growth. We also expect households to remain cautious around job security which will impact, in particular, first home buyers and upgraders.

Later next week on November 8 the Bank will release its Statement on Monetary Policy. The Bank has the opportunity to update its growth and inflation forecasts from the August Statement. Recall that in August the Bank forecast GDP growth in 2013 at 2.25% and growth to June 2014 at 2.5%. Growth is not expected to return to trend until the second half of calendar 2014 with a forecast of 2.5%–3.5% for the year to December.

Since August we have seen a print of 0.6% for growth in the June quarter and a slight upward revision (0.4% to 0.5%) for the March quarter. It is likely the Bank will see growth in the second half of 2013 staying around that below trend 2.5% annualised pace and therefore confirm its 2.25% forecast for 2013. If it maintains its forecast of 2.5% for the year to June 2014 it will be confirming its view that in the first half of 2014 growth will continue to be stuck at that, below trend, 2.5% annual pace. By maintaining its 3% forecast for growth to December 2014 it will be implying an expectation that the growth pace in the second half of 2014 will lift to a 3.6% annualised pace. That is a big call – the growth pace lifting from a 2.5% annualised pace in the first half of 2014 to a 3.6% annualised pace in the second half. Our forecast is for a more reasonable 3% annualised pace in the second half of next year. Nevertheless we expect the Bank will maintain a somewhat upbeat outlook.

In short we do not expect it to change its view that the economy is currently growing at a sub trend pace and that is expected to extend into the first half of 2014 with the expectation of a marked lift to substantially above trend growth in the second half. We expect that over the course of the next few months it will have to temper that bullish view on the second half of 2014 and see the need for more policy support to arrest the current sub trend growth momentum.
Related Posts via Categories