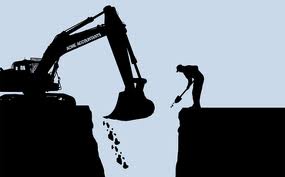 From the SMH:
Can exports fill the mining capex hole? UBS economists Scott Haslem and George Tharenou ask in a note this afternoon:

It's almost certain slowing mining capex will be a significant drag on growth in the period ahead. To avoid a period of weak activity & rising unemployment, Australia needs to rebalance, back toward more domestic-led growth. There are tentative signs this is occurring, helped by a lower RBA cash rate, and a now lower AUD. But the moderate recovery in housing, worth about ¼%pt to y/y growth, won't be enough.
While this suggests Australia's domestic growth will be below trend for a while to come, we'd argue forecasters are under-estimating the likely benefit to 'top-line' GDP growth from the coming boom in export growth.
Our analysis suggests the pay-off post the capex boom – higher export volumes & lower import volumes – will add significantly to real GDP growth over the next 3-5 years.
In the wake of the capex boom, our analysis suggests export volumes will grow an above average 7½%pa from 2013-16, and given weaker capital imports & a lower AUD, we see import volumes rising a below average 2¼% pa from 2013-16.
Together, this will add a significant 1-1½%pt to y/y GDP growth. Relative to a net export drag of 1¼%pt from 2010-12, this could indeed 'fill the mining capex hole'.
I'm not sure which "forecasters" UBS is looking at. They are smack in the middle of the pack with this forecast. In fact, it's the same as mine and Im supposedly a bear (to some).
So why do I see weakness where they see strength?
It is because net exports growth is very different to investment driven growth. One is real activity, the other is an accounting entry with a few dividends and tax upsides. So, whether it looks strong on paper it will actually feel weak, especially in the labour market because the different composition of GDP will not be able to support that same levels of employment.
That has knock on affects for households and consumption which will also fail to respond as they might in other cycles, holding growth back further.
Related Posts via Categories