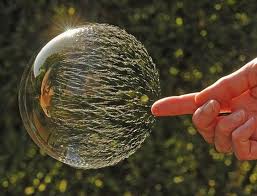 From the AFR:
The housing sector is clearly turning up, but the gains have been modest and largely reflect fundamentals. We're far from bubble territory.

…So far so good, but is the sector in danger of overheating? Could housing overcook the economy, forcing up interest rates by early 2014?

I doubt it. Given the need for housing to support the economy in the wake of the looming mining investment bust, I've been a bull on the sector for more than a year – predicting nationwide price gains from 10 to 15 per cent.

The housing upturn is neither surprising, nor especially alarming – and there's more to come.

… the lift in house prices, this has only reversed the decline in prices between 2010 and early 2012. Relative to household income, house prices are not out of line with their average of the past decade or so, and mortgage affordability is at reasonable cheap levels thanks to historically low interest rates.

The other main channel through which the housing sector affects the economy is the wealth effect – rising house prices make households feel richer and more inclined to spend than save. Yet so far at least, consumer spending has remained fairly subdued. Retail spending volumes were flat last quarter, notwithstanding stronger consumer confidence.

…Unemployment is still likely to rise, and this will remain a check on housing market exuberance. This also means interest rates will need to stay accommodative to support the housing sector – as it's one of the few bright spots in our sluggish economy.
I hate reading my own arguments in the mouth of the MSM but Bassanese is better than most.  I agree that fundamentals are weak. But this new Chinese angle has me worried. I had not factored that into my reasoning and if it is real and continuing then total irrationality taking hold of the property market is no longer implausible.
Related Posts via Categories