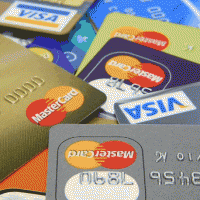 Commsec released some interesting research over the weekend showing that the popularity of credit and debit cards continues to rise: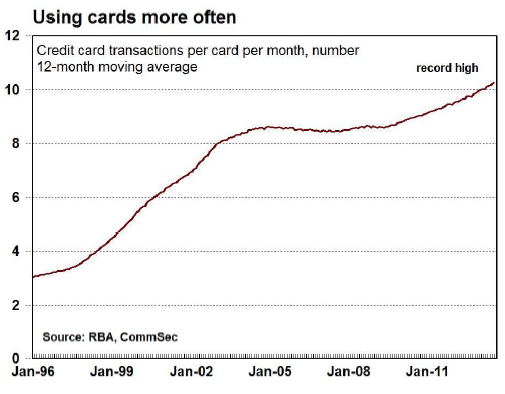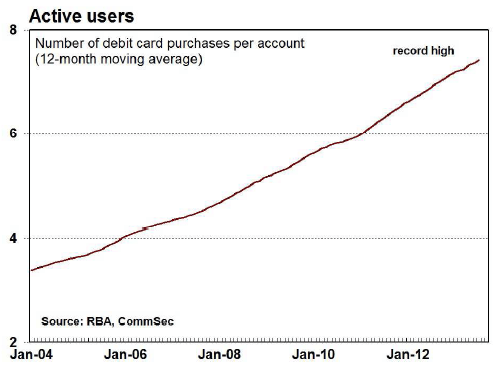 However, the average credit card balance continues to fall, hitting a 3.5 year low in July and down 3.2% on a year prior: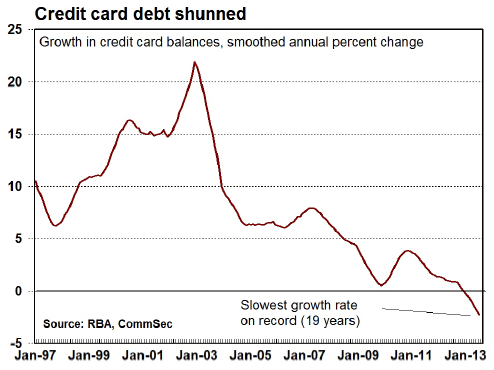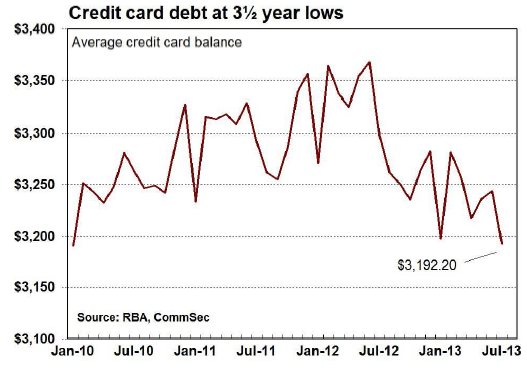 According to Commsec's chief economist, Craig James:
Aussies love using their plastic cards – whether they are credit cards or debit cards. But they aren't keen on going into debt to make their purchases. The average balance outstanding on credit cards is at 3½ year lows and debt is falling at the fastest annual rate in 19 years of records.

Consumer conservatism continues and there are there no signs of a change in the attitudes of Aussies. The Reserve Bank will be comforted by the on-going trend, and would be more likely to leave rates low for a longer period.

Certainly Aussie shoppers have plenty of ammunition available. The average credit card holder is only using just over 35 per cent of available credit limits. The problem for retailers is that Aussies have actually been using less of their card limits each month, rather than more.


The other key trend that remains in place is the preference for plastic cards over cash. The number of withdrawals from ATMs is falling at close to the fastest annual rate on record.
Related Posts via Categories