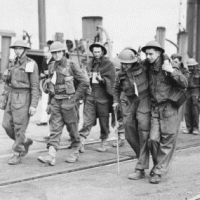 Westpac has released an interesting report (below) examining why first home buyer (FHB) demand is so weak, which appears to be driven primarily by "the 'shadow effect' of earlier pull-forwards in activity associated with changes in government assistance [which] have effectively depleted the pipeline of potential FHBs [and] could take over a year to rebuild".
According to Westpac:
FHBs have gone from being about 1 in every 6 buyers to closer to 1 in every 8 nationally, and just 1 in 10 in some states.

…our estimates suggest that since June 2000, FHB assistance has averaged about 4% of the purchase price of a property across the big three eastern states, or just over 5% for those purchasing newly built dwellings. There have been major fluctuations around this average though with assistance at the individual state level ranging from a low of zero (NSW currently) to a high of 8.2% (NSW and Qld in late 2008) for established dwellings and from 2.4% (NSW in 2005-06, Qld in 2006-07) to 11.7% for new (NSW in late 2008).

With most FHBs requiring a lump sum of 10-15% of the dwelling price to cover a deposit and other up-front costs, this assistance clearly helps many get across the line on a purchase. Perhaps more importantly though, temporary increases in FHB assistance strongly encourage those potential FHBs that are close to having sufficient funds to bring forward their purchase.

Surveys indicate that the average FHB spends two years accumulating a deposit. If we assume that the average up-front cost for FHBs is 15% of the purchase price, assistance equal to 4% of the purchase price would put those with six months of saving still ahead of them instantly across the line.

The resulting pull-forward has a corresponding drop-off as the 'pipeline' of FHBs is gradually replenished. Assuming a constant flow of new FHBs entering the pipeline, all else being equal, a six month pull-forward in FHB activity would leave a 'shadow effect' that lasts up to 2½ years…

Critically, during the phase in which the FHB 'pipeline' is being rebuilt, any additional policy-induced pull-forward has a diminished impact on activity due to the  diminished pipeline of potential FHBs close to having the required lump sum. It also effectively resets the pipeline rebuilding process.

This seems to be, to varying degrees, the current situation in NSW, Vic and Qld where reductions in assistance for those purchasing established dwellings have generated 'mini-pullforwards' over the last 2yrs. In effect purchasers looking to buy established dwellings pulled forward their activity to take advantage of existing arrangements before reductions in assistance came into effect. Combined, FHB approvals are down 22%yr across these three states but up 30%yr across the rest of Australia, more in line with the gains in other segments…
I will add that with changes to FHB grants favouring new construction over pre-existing dwellings taking effect in Victoria, South Australia and Tasmania from July, and in the ACT and Western Australia from September, mortgage demand from FHBs is likely to weaken further.
Westpac – Where Have the FHBs Gone (August 2013)
Join the Forum discussion on this post
Related Posts via Categories