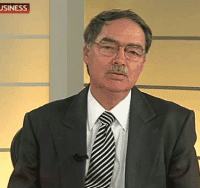 Find below key extracts of the latest housing market update by Residex founder, John Edwards:
Markets are rebounding on the back of lower interest rates and a lack of available stock for those competing to purchase. In the last quarter, house and land values have increased by 0.59% on an Australian wide basis while units have presented an increase of 1.89%. Graph 1 displays the trend in the data, which is clearly presenting growth.

Graph 1

The growth trend evidencing itself in most major capital cities is not uniform (see Table 1). Additionally, some capital cities produced very strong results in May and June but have reverted to a price reversal in July. For example, Sydney houses increased in value by 4.5% in May and June but have posted -0.59% growth in July.

Table 1

While there is a lot of talk about the market taking off and suggestions that we are about to experience another price bubble there is little evidence to support this. A more accurate statement would be that while the market remains fragile, it looks as though it is moving to a more normal growth phase. A period of excessive price growth is unlikely as the economy is not strong enough to support such an outcome. We are also likely to see increases in unemployment, which will also encourage a level of conservatism within the community. Additionally, interest rates will rise from the current historical low point.

Despite low interest rates, affordability remains difficult for many people. However, affordability is at a much better level to what has been seen for many years. The current position for renters and new home buyers is presented in Table 2.

Table 2

From the table, the following is evident:

Renting continues to be the more affordable option, even with interest rates at a historically low level. This fact will not be lost on many of our younger population.
Sydney remains the most unaffordable city while Melbourne is a close second.
Even though Adelaide is a low cost housing market, low wages makes housing somewhat unaffordable.
Cities where the cost of buying a home takes less than 28% of gross after tax household income can be considered an affordable market. It is the unit market that uniformly presents this outcome.

Investment in residential property is now a low risk option and provides much better returns than bank deposits. Additionally, it is reasonable to suggest that residential property investments are producing a real return equal to or better than the net rental. This is because rentals are likely to keep pace with inflation, as will the value of your investment property.

Given the above, as the market grows it is expected to mainly be driven by existing home owners and superannuation funds seeking out better low risk investment assets. These people will make it very difficult for first home buyers to compete as these investors will be less constrained by affordability.
unconventionaleconomist@hotmail.com
Related Posts via Categories