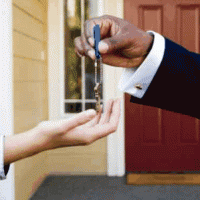 From RP Data's Cameron Kusher comes the below report examining the increase in housing transaction volumes and prices, and what it means for real estate agents and brokers:
…the beneficiaries of rising home values and a jump in sales volumes will be agents and brokers with those located in Sydney the best off.

…not every city across Australia's individual majors is showing an increase in total sales. Comparing the annual total value of sales in May 2013 to May 2012 has shown an increase in Perth (29.3%), Sydney (4.8%) and Brisbane (3.5%). On the other hand, the total value of sales is lower in Melbourne (-6.5%) and Adelaide (-0.9%).

Sydney trumped as the city to record the largest total value of sales and as an example, the total value of sales results for Melbourne and Brisbane is now lower than for  Sydney's total value.

"Although the total value of home sales is broadly rising, the gross commission pool remains below its historic peaks across each capital city except for Perth. Currently, the commission potential in a market like Brisbane is -40.3% lower than the peak of $30,217 million over the 2007 calendar year.
Full report below.
RP Data – Rising Sales to Benefit Agents (August 2013)
Related Posts via Categories