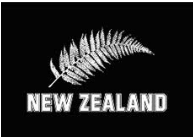 New Zealand's ACT Party continues to raise the bar on New Zealand housing policy, challenging the two major parties – Labour and National – to undertake meaningful reform.
On 25 August 2011, former leader and ex-Reserve Bank of New Zealand governor (1988 to 2002), Dr Don Brash, gave a speech in which he noted the role played by regulatory constraints on land/housing supply in making New Zealand's housing unaffordable:
It is impossible to avoid the conclusion that the interaction of the RMA [Resource Management Act], the Local Government Act and local government staff all over the country has produced a major obstacle to improved living standards.

One of the ways this has happened is through the way in which this interaction has pushed the price of housing well beyond the reach of far too many New Zealanders – or more accurately, has pushed the price of residential land well beyond the reach of far too many New Zealanders.

…housing in our major cities is now among the most expensive in the world, relative to household incomes. And why? In large part because too many local governments have quite deliberately limited the supply of residential land.

Arthur Grimes, now chairman of the Reserve Bank, found that the effect of the Metropolitan Urban Limit [urban growth boundary] imposed by the Auckland Regional Council had increased the price of land just inside that Limit by some 10 times compared with the price of land just outside the Limit.

This is absolutely nuts, in a situation where New Zealand is one of the most under-populated countries in the world, and where Auckland is one of the most densely populated cities in the world – in terms of people per square kilometre, Auckland is more densely populated than Vancouver, Melbourne, Portland, Adelaide, Perth or Brisbane…
In September 2011, Dr Brash followed-up with a fantastic speech, entitled This land is your land, in which he lamented the eroding of New Zealand's property rights and the corresponding decline in New Zealand's living standards, including through declining housing affordability:
New Zealand is a sparsely populated country… Only an estimated 0.7 percent of our total land area is urbanised. One might be forgiven for thinking that plentiful land for building would be one of our advantages.

But one would be wrong about that! Today we have some of the most unaffordable housing in the English-speaking world…

The evidence from the Centre for Housing Research is that it is those most sensitive to rising prices that are being squeezed out first. It is young New Zealanders, low income New Zealanders, and single parent households who are being squeezed out of home ownership first…

As a result of over-inflated house prices, we are creating a society of haves and have-nots. The haves own their own homes and find themselves with healthy nest eggs; the have-nots face a seemingly insurmountable barrier between themselves and inclusion in a property-owning society.Equity is the big loser, both within generations and between them. It is younger generations who are hit hardest, unless of course they have wealthy relatives who can help fund them into the property market.

We borrow money offshore to bid against each other for overpriced houses, paying interest on those loans, then attempt to compete against those who have lent us the money. As another former Reserve Bank economist, Rodney Dickens, has put it: "How can a small, export oriented country facing huge disadvantages because it is half a world away from some of its major markets be competitive when housing costs 30-43% more than in the U.S.?"…

There's absolutely no shortage of land, but the myriad of constraints placed on its use has strangled the supply of land available for people to build their lives and homes…

The new planning theory in Auckland is 'densification.' Providing for subdivisions suitable for families is actively discouraged with the expectation that more and more people will live like students in tower-blocks…ACT wants affordable housing to again become a reality for all New Zealanders. We want to ensure that cities grow according to the wants of people rather than dreams of planners.

We would reverse the notion that people can use their property only in accordance with local government plans. Instead, we believe that central and local governments should respect the wishes of property owners. ACT wants the law to provide that, provided baseline environmental conditions are met, any activity would be permitted…
On Saturday, at its 2013 Annual Conference, incumbent ACT leader, John Banks, again argued for a winding back of the Resource Management Act, which governs New Zealand planning policy, as well as implementing a "freedom to build" clause that would create a presumption in favour of development and provide land owners with greater freedom to develop their land:
We face a housing affordability crisis in Auckland.

First home buyers face housing costs almost as unaffordable as London.

It is a problem largely created by former governments through the RMA and building regulations…

The RMA that promised so much has delivered so little.

The RMA is the epitome of a law with unintended consequences.

The original 382 pages were intended to replace 59 Acts of Parliament.

We were told it was supposed to free up development.

We were told it was supposed to bolster the fundamental freedom to build.

And we were promised simplicity.

Twenty-three years later, it is a 900 page job destroying machine.

The RMA is now one of the major constraints on investment, growth and employment.

It is now a significant cause of the housing unaffordability. It is used to constrain the supply of land thereby creating a massive transfer of wealth from first home buyers to those who already own consentable land.

The ACT Party agrees that we need to reform the timeframes in the Resource Management Act as National has proposed.

But we need to go further, much further, if we are serious about housing affordability.

And the ACT Party is serious about housing affordability.

We need to reverse the anti-development and anti-subdivision presumptions of the RMA in favour of the freedom to build on one's own property. And we need much less prescriptive plans.

ACT's Freedom to Build policy is our contribution to the housing affordability debate. It would do much to return the RMA to what Parliament originally intended.

The Freedom to Build is a presumption that you can develop your property if you respect the like rights of your neighbours.

This will increase the supply of land that can be built on.

The result would be that young people would be free to achieve home ownership if they are prepared to work hard and save hard.
While the ACT party will never gain widespread representation, it is to be commended for fighting the good fight on housing and providing a voice to younger and disadvantaged New Zealanders denied the opportunity of affordable housing – an opportunity earlier generations took for granted.
unconventionaleconomist@hotmail.com
Related Posts via Categories