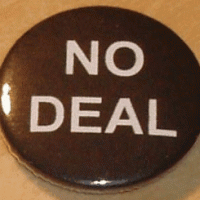 Yesterday, I showed how the recent uptick in Australian house prices had been weak compared to previous interest rate-cutting cycles, with national capital city house/dwelling prices experiencing little to no growth in values since the RBA first cut official interest rates in November 2011, according to both Residex and RP Data-Rismark.
Well, it appears that the weakness has also extended to housing transactions, with the number of housing transfers in Australia's four biggest states – New South Wales, Victoria, Queensland and Western Australia – tracking well below decade 'norms', according to the various state government data (see below charts).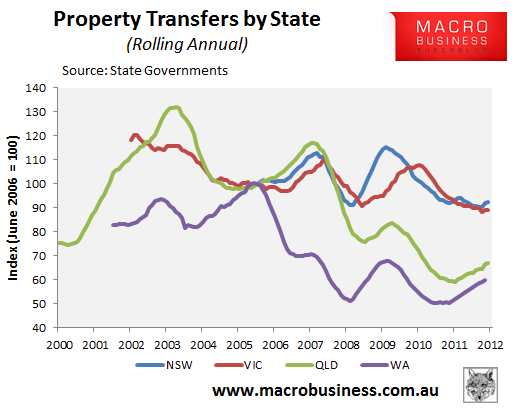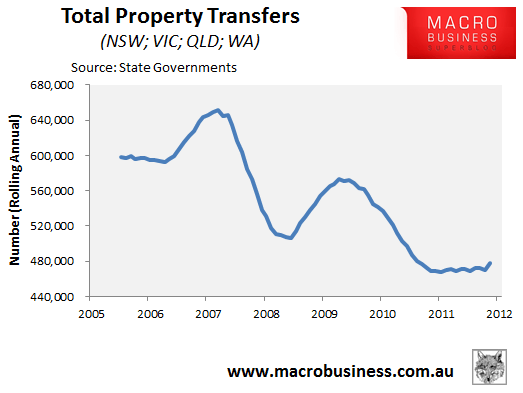 According to the latest available data, which varies in timeframe across states, the annual number of housing transfers were running some -10% below average levels in New South Wales, -13% below average in Victoria, -28% below average in Queensland, and -18% below average in Western Australia (see next chart).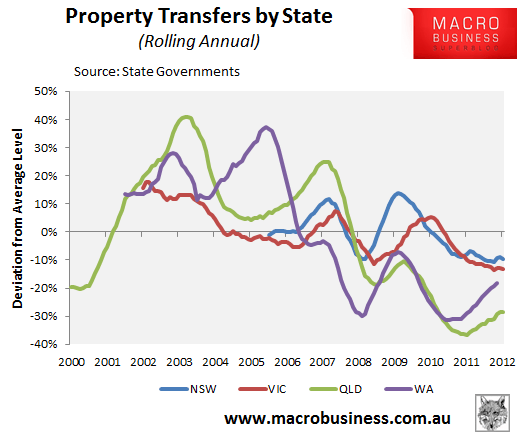 PS: If anyone knows where I can obtain property transfer data for South Australia, Tasmania, the ACT, and NT, can you let me know?
unconventionaleconomist@hotmail.com
Related Posts via Categories